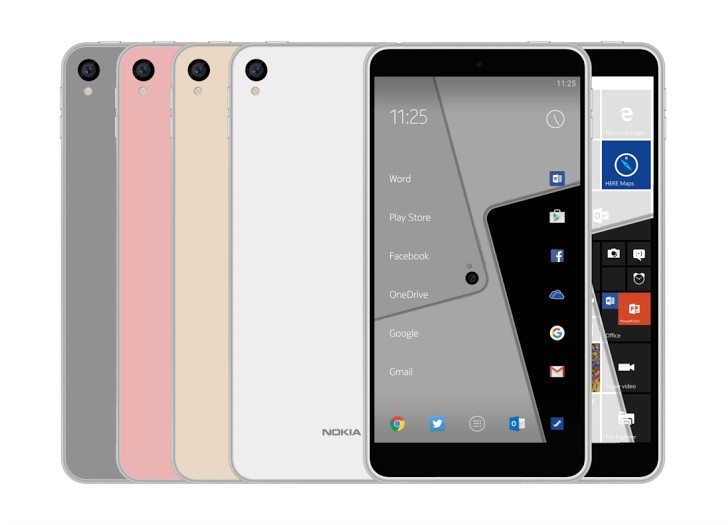 By now, you probably already know that Nokia is planning to re-enter the smartphone market very soon. The company sold its mobile division to Microsoft a few years ago and in the agreement, the company was not to re-enter this space until the end of 2016.
Well, 2016 is over and we have known that Nokia will be coming back to this market as early as next year. The company is currently working on these devices that it will outsource production to a third party when it is ready. Even with that said, we will still see devices with the 'Nokia' branding but they will not be manufactured by Nokia.
The latest rumour about Nokia smartphones indicate that the company will have one flagship smartphone in addition to other mid-range devices. A post on Weibo has confirmed this saying the flagship device will come with a 5.2 inch and/or 5.5-inch display. My guess is that Nokia will decide to stay with the 5.2-inch model for its flagship and maybe 5.5 inch for the other market segments. The resolution on the display is QHD which is impressive in my opinion.


Powering this flagship smartphone will be the Snapdragon 820 processor with either 3/4GB of RAM. The Snapdragon 820 processor is impressive but Qualcomm will probably have released the Snapdragon 835 processor and this may not settle well with some people. For the camera, the flagship device from Nokia will have Carl Zeiss lens just like with the old Nokia smartphones. We will know more about this camera in the coming months.
In the meantime, all we can do is sit back and hope Nokia re-enters the smartphone market with a bang.
Also Read: A Mysterious Tablet from Nokia Shows Up On GFX Bench