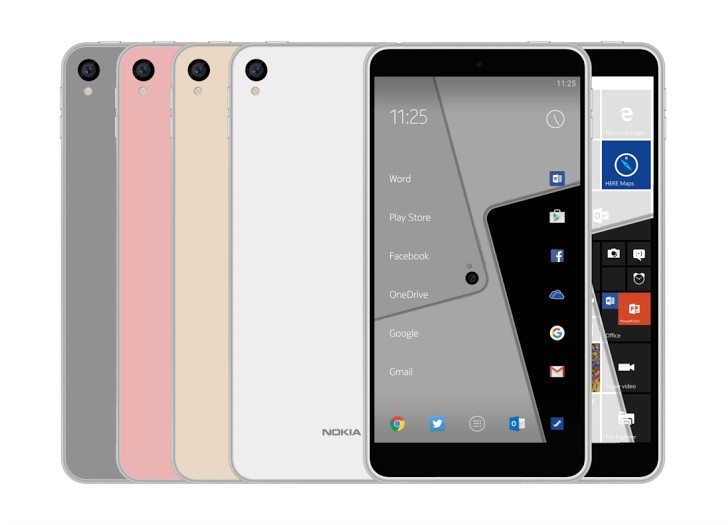 If you have not heard about it yet, Nokia is coming back to the smartphone market. This is after Microsoft announced that it has sold the Nokia brand to Foxconn, the same company that manufactures Apple iPhones.
Foxconn will manufacture smartphones, tablets and feature phones under the Nokia brand. As we wait for Nokia to officially make its comeback, I have a few points that the company needs to consider if it is to see any success.
Android is the way to go
Before you left us hanging, you were deep into Windows Phone but that did not work out so well for you. Not that many people are willing to buy Windows 10 Mobile devices meaning that if you want to reach as many people as possible, you have to get into Android. You can still make Windows 10 Mobile devices on the side, but you should spend most of your money on Android.

And Please, do not try the Nokia X thing you did a while back, that was just awful. You have to dive into Android with everything you got.
Read: Nokia Is Already Working On Three Android Smartphones to Be Unveiled Later This Year
Quality Over Quantity
As you are getting back to this market, keep in mind that it has matured since the last time you were here and focus more on quality products over quantity. Nokia phones were known for their durability and I don't want to see this change.
The market is filled with some great phones but also some mediocre ones especially here in Kenya. To set yourselves apart from the rest, focus on quality and you will get some fans over here. It may be hard to sell quality products since they will not be cheap as what some of these new Chinese manufacturers are offering. This should not discourage you in any way as with time your customers will start appreciating what you do.
Don't Ignore the Entry Level Market
If you want to be able to sell high end devices, you have to be able to sell entry level and mid-range devices really well. The entry level market is filled with all manner of devices but you have a chance to come in and establish a name for yourselves.
While still on entry level devices, you have to know that feature phones are still popular with some consumer but I don't think you should invest more in that. Try as much as possible to get those using feature phones to cross over and start using your entry level devices. We are in 2016, everyone deserves a smartphone unless they clearly don't want one. Try as much as possible to make affordable smartphones that can get people away from feature phones.
Sell More Than Just Hardware
With the many manufacturers on the market, differentiate yourselves by selling an experience and not just the physical devices. When you look at a market such as Kenya, you can get quite a number of manufacturers who have one goal in mind, to sell more phones. To separate yourselves from these players, sell and experience and see your numbers grow.
For a good experience, you should invest a bit more in the software and this means that you will need a custom UI on top of the Android version on your phones. In addition to this, the performance of these phones should not disappoint.
Pricing is important
From the low end to the high end market segments, you have to get the pricing right. Make your phones expensive and see people avoid them like the Flu. Understand who you are targeting and their potential and price your devices accordingly. This is especially so for a market such as Kenya where a price difference of about Ksh 2000 ($20) can determine if you will be successful or not.
That's all
Once again, welcome back Nokia! This is all I have for you right now, if I get more information, I will do the necessary and update this article.
Read: The Huawei GR3 Review