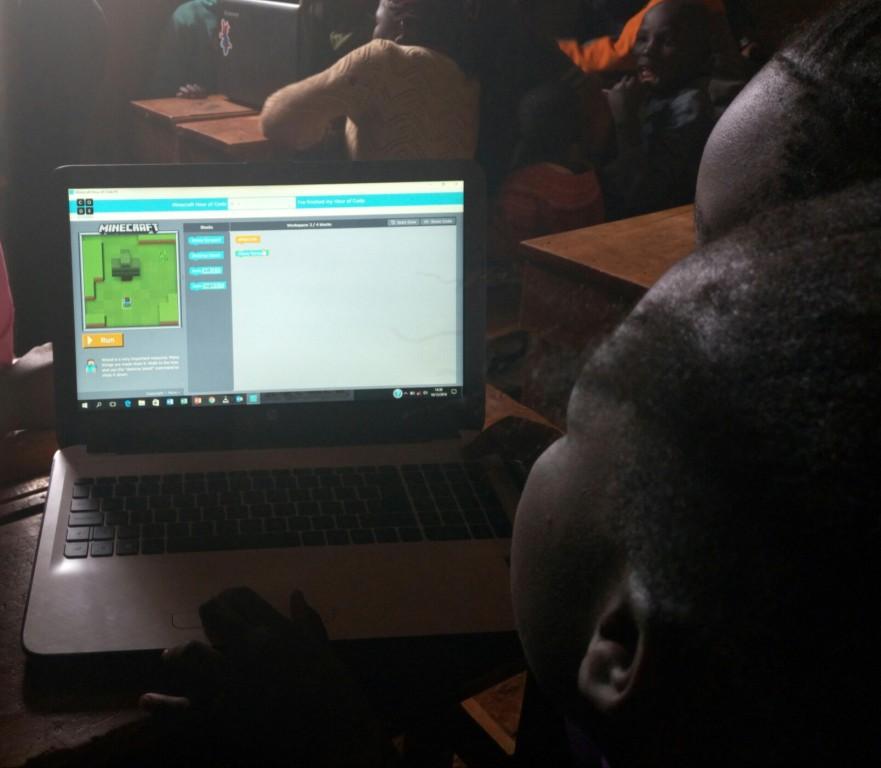 Throughout this week, Microsoft has held 6 workshops in different parts of the Nairobi and its environs to introduce kids as young as 6 years old to Computer Science and coding. These workshops were designed to teach kids basic coding skills at no cost. We live in a world where almost everything is technology-driven and therefore it is important to teach young kids these skills that may help them in the future. It is especially Important to teach kids coming from less privileged families as most may not have the luxury of learning these skills in their schools.
The last workshop was held  at the HOYWIK Educational Centre in Kibera this past Saturday (December 10, 2016). Just like the previous workshops, this last one was conducted by volunteers from Kids Comp Camp who taught the kids how to build a simple Minecraft game. The kids were divided into groups and it was impressive to see them learn basic coding skills considering the fact that most of them had little experience with computers before this.
By building a simple Minecraft game, these young kids were able to learn critical thinking and problem solving skills that prepare them to take on the world. Teaching them these basic skills using Minecraft makes the whole process simple and fun for the kids to follow. For each game, all the kids had to do is determine what was required from them and decide how they are going to tackle that.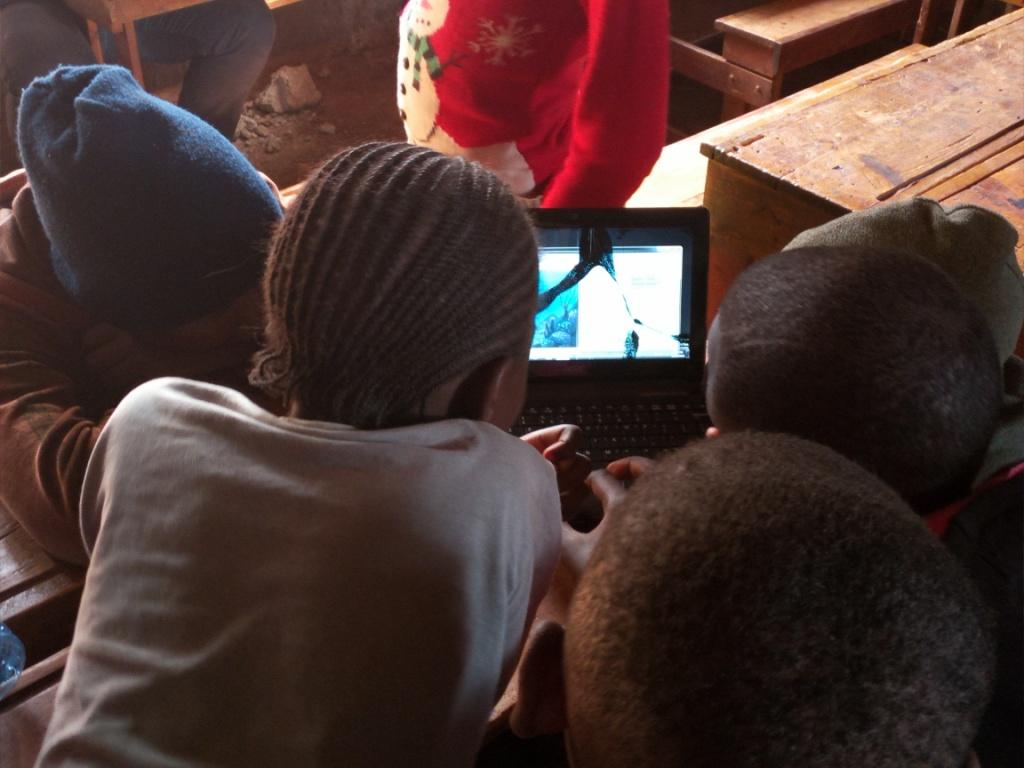 Building a Minecraft game didn't seem hard for the kids. They were not required to write the lines of code, all they need to do is drag and drop the commands they wanted to apply to the game. For example, if they wanted to build a game that had an individual move to the left and then cut down a tree, they could drag the 'move left' command and then drag the 'cut tree' command after that and then run the game. The individual in the game will move to the left and cut down the tree when the game is run. This means that the kids are able to think and figure out things to do when solving problems and working in groups. These are the skills the kids will find useful when growing up and pursue their careers.
At the end of the day, the young kids at HOYWIK Educational Centre in Kibera got to learn some basic coding skills in a fun way. They were then instructed to share what they learnt with their colleagues.
Also Read: Microsoft Gives Young Kids the Opportunity to Learn Basic Coding Skills Through The Hour Of Code Workshop