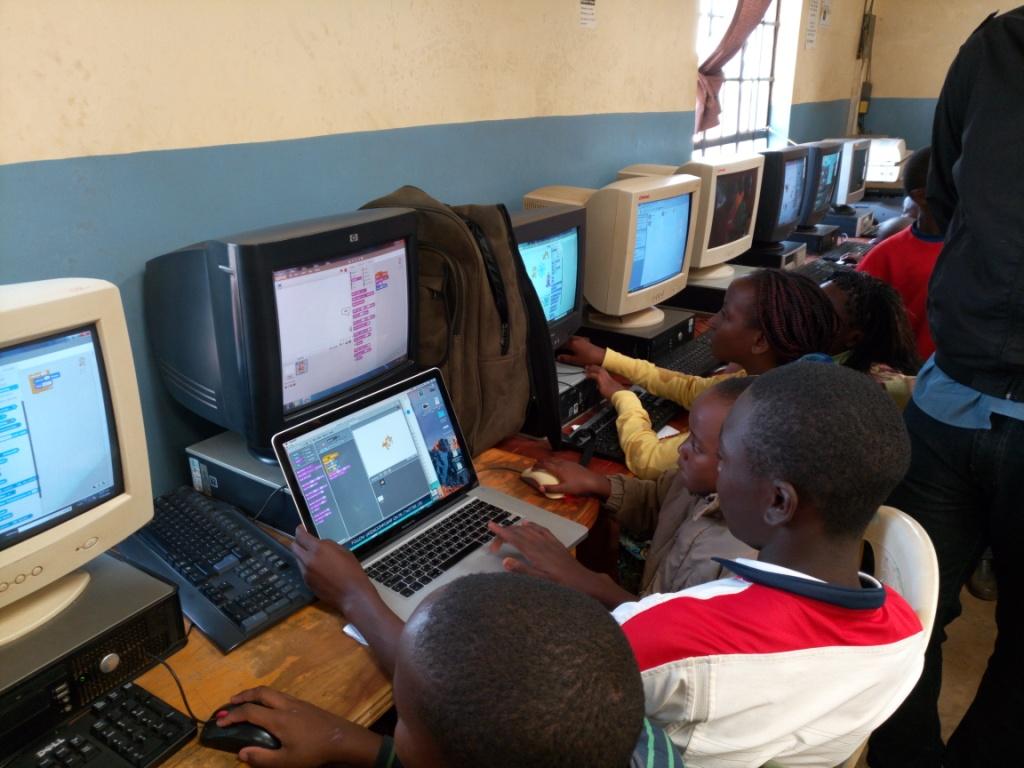 We live in a tech fuelled-world that and this means that we must do all we can to ensure the kids (future generation) have the skills that can help them navigate this world when they grow up. This is what Microsoft is planning to do this week with the 'Hour of Code' workshop that helps young kids learn basic coding skills. Hour of Code is a weeklong event that is taking place during the 2016 Computer Science Education Week from December 5th to the 11th.
The first workshop was held yesterday at Kangemi Resource Centre yesterday and saw kids as young as 6 years old learn basic computer science skills. Most of the kids at the event had prior computer skills but were beginners when it came to coding. The volunteers from Kids Comp Camp helped introduce the kids to coding using Scratch to build simple and interactive games.
Scratch is a kid-friendly program that makes it easy and fun for kids to build interactive stories, games and animation. The main aim of Scratch and Microsoft's Hour of Code is to teach the kids the basics of Computer Science concepts such as randomness, entities, sequencing, loops, and events. All this is done without the seriousness we have come to associate Computer Science with. In the end, the young kids are introduced to coding through simple and fun ways and they do not see it as being boring.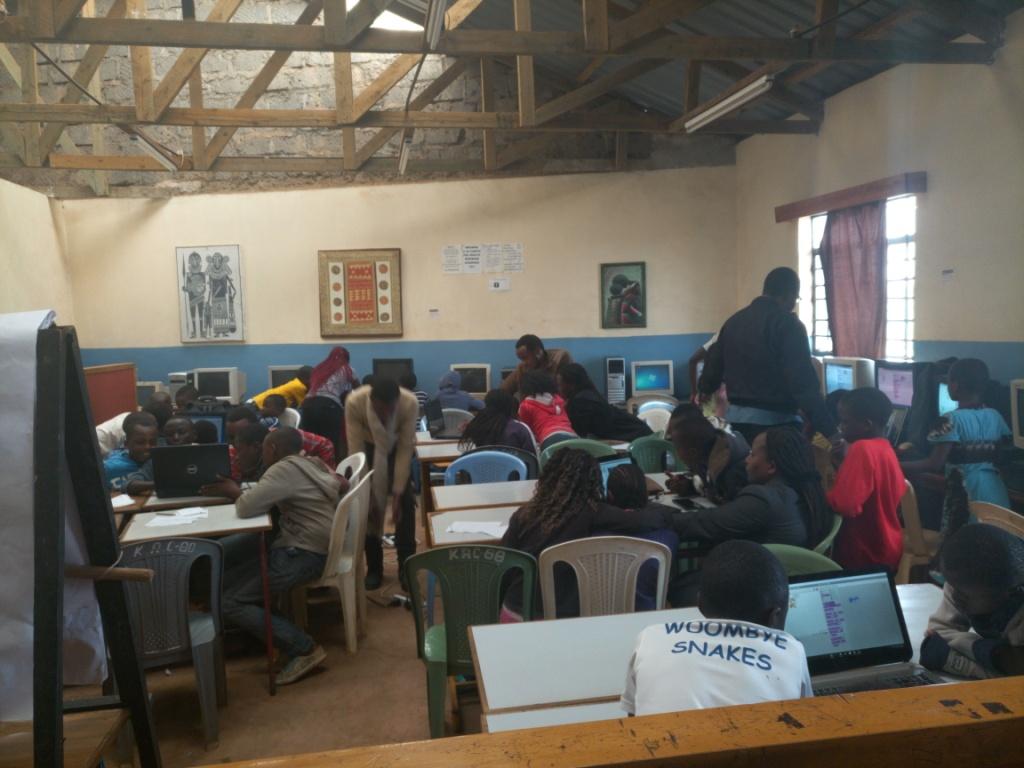 Scratch's UI is also designed with the kids in mind. It is colourful to get the kids excited when using it. It is also simple to understand and this is helpful in easing the kids into coding. From what I saw yesterday, the kids were having a lot of fun learning the basics of Computer Science and learning problem solving using computers. They got to build a simple game with a cat that moves and jumps around. This is impressive considering that this was the first time they were introduced to coding.
From Kangemi, Microsoft's Hour of Code workshop is heading to Kitengela today, Frank Educational Center, Ngado Slums in Dagoretti tomorrow, Kawangware on Friday and Kibera on Saturday. In addition to these there are other free workshops and educational opportunities for students, parents, educators and everyone in the community year round, it is not just limited to Computer Science Education Week.
You can learn more about Hour Of Code here http://code.org/minecraft