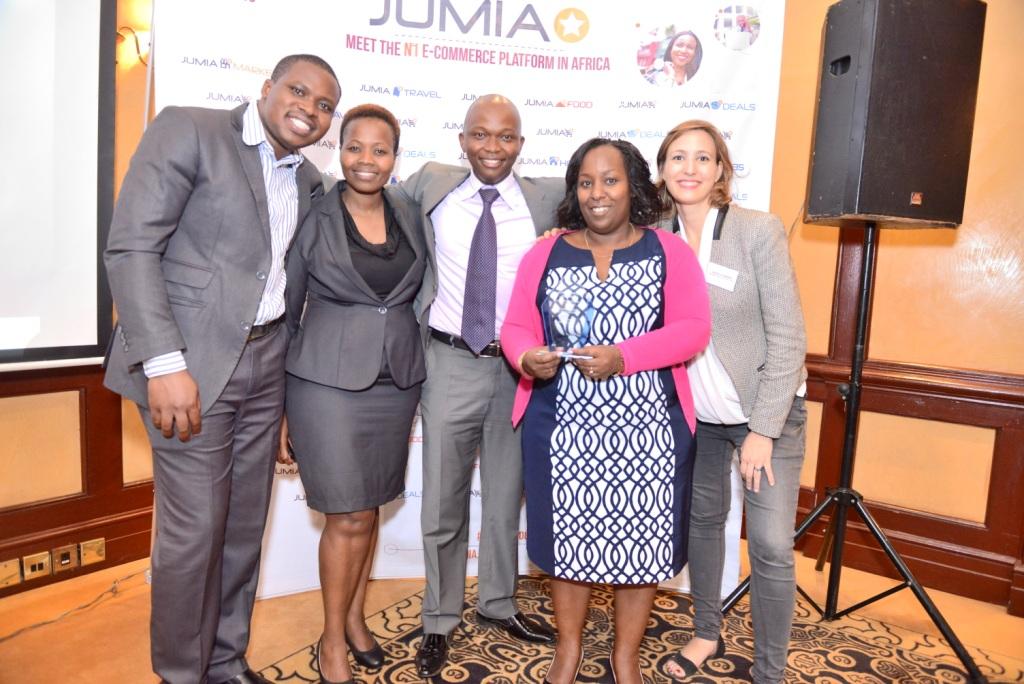 On Thursday last week, Jumia Travel celebrated it's third anniversary, marking the second edition of Jumia Hotel Awards ceremony.
With five categories each respectively covering a topical highlight in the hotel business, the Jumia Hotel Awards celebrate greatest achievements and relationships that not only set the awardees apart, but also strive to create better service and experience for the guests.
"Creating unforgettable experience through guest engagement, protecting the environment through adhering to sustainable policies and providing the right work environment for the staff is fundamental to the growth and reputation of any hotel", commented Estelle Verdier, Managing Director for Jumia Travel East and Southern Africa Region. She emphasized on the objective of the Jumia Hotel Awards to appreciate outstanding performers while creating a dynamic platform for players to meet and interact.
The 2016 Jumia Hotel Awards Winners were announced as follows, with the nominees listed in brackets:
Customer Choice Award – Amani Tiwi Beach Resort
(Kilaguni Serena Safari Lodge, Neptune Beach Resort)
Best Hotel Partner – Lotos Inn & Suites
(La Maison Royale, Sarova Group)
Booking Award – Reef Hotel, Mombasa
(Kenya Continental Hotel, Severin Sea Lodge)
Business Partner 2016 – Fairmont The Norfolk
(Pride Inn Hotels & Conferencing, Skylax Safaris)
The Rising Star Award – Tune Hotel
(Amber Hotel, Concord Hotel & Suites)
Carolyne Macharia, the marketing manager for Amani Tiwi Beach Resort said, "It is truly gratifying to have your hard work recognized among your peers and fellow sector players. This is indeed a call to us to uphold and meet the great expectations by our guests.
"This award is a reminder that someone is watching; the greatest reward of all times is certainly making our guests happy and having them look forward to coming back"
Upon presenting the awards, Cyrus Onyiego, the country Manager for Jumia Travel Kenya, cited that the local hotel sector forms a vital component of the tourism industry supply chain and therefore reiterated on the need for players to be at the forefront in implementing positively impacting policies. "The services of accommodation facilities and resulting amenities vary from property to property; but each of our hotels must meet the basics of catering to the creature comforts of our guests, and going beyond the expected through personalizing their service".
Within the last three years, Jumia Travel has provided an online platform for local hotels, ensuring that both small boutique properties as well as privately owned residences can now enjoy fair display and online presence as with global chains and renowned brands.
Paving and supporting the digitization process of hotels and the adoption of eCommerce has also been at the forefront of objectives set by the company, with 50% of its hotel partners making their online debut via the platform.
"It is truly rewarding to have been part of this journey, we have achieved what we set to do when we set camp in Nairobi; the journey ahead is about creating memorable experiences for our guests, and generating innovations and solutions that empower our partner hotels to not only grow their revenue, but enhance their reputation as part of the growing eTourism wave" Said Onyiego during his address to the guests.
Among innovative solutions launched by Jumia Travel include WEX virtual payment (a solution which allows hotels to easily receive payment from guests), various mobile-based payments, progressive web extranet, provision of resident rates, Live Chat, local languages and around-the-clock customer service.
This year marked the third anniversary of Jumia Travel, and the second edition of the company sponsored awards. The event also marks the launch of the ongoing legendary Black Friday sale, which as Verdier explains comes early this year, to ensure travelers are able to make their holiday bookings without the last minute rush.