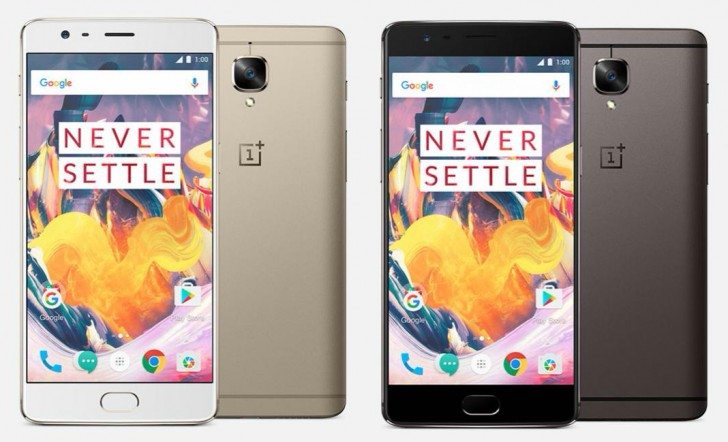 A few days ago, we told you that OnePlus had plans to launch its next smartphone, the OnePlus 3T on November 15. This smartphone was supposed to take over from the OnePlus 3 that the company unveiled earlier this year. Well, November 15 has come and passed and true to its word, the company has unveiled the OnePlus 3T.
With the launch of the OnePlus 3T, its predecessor, the OnePlus 3 is no more. This is because the OnePlus 3T is sort of an upgraded OnePlus 3 and is not a new device built from the ground up. It improves some of the features on the OnePlus 3 and it won't make much sense to have both devices on the market.
The OnePlus 3T comes with a bigger battery, a powerful processor and an even better selfie camera. We were sort of expecting this as it would make no sense to release a new smartphone in the same line in less than 6 months. The reason for launching the OnePlus 3T is still unknown but it might have something to do with the performance of the OnePlus 3, probably the device is not selling as many units as the company expected.

The OnePlus 3T has a 5.5 inch Full HD display and is powered by the Snapdragon 821 processor paired with 6GB of RAM. The phone is available in two storage options of 64 and 128GB. It has a 16MP camera on the front and the back which is an interesting combination which we did not see on the OnePlus 3. Providing all the juice is a 3400 mAh battery which is 400 mAh bigger than the one found on the OnePlus 3.
All this for a phone that costs $439. This is not that high compared to other flagship from other companies but it is about $70 higher than the OnePlus 3.
Also Read: No More Budgets Friendly OnePlus X devices, OnePlus to Focus On Flagship Devices Only