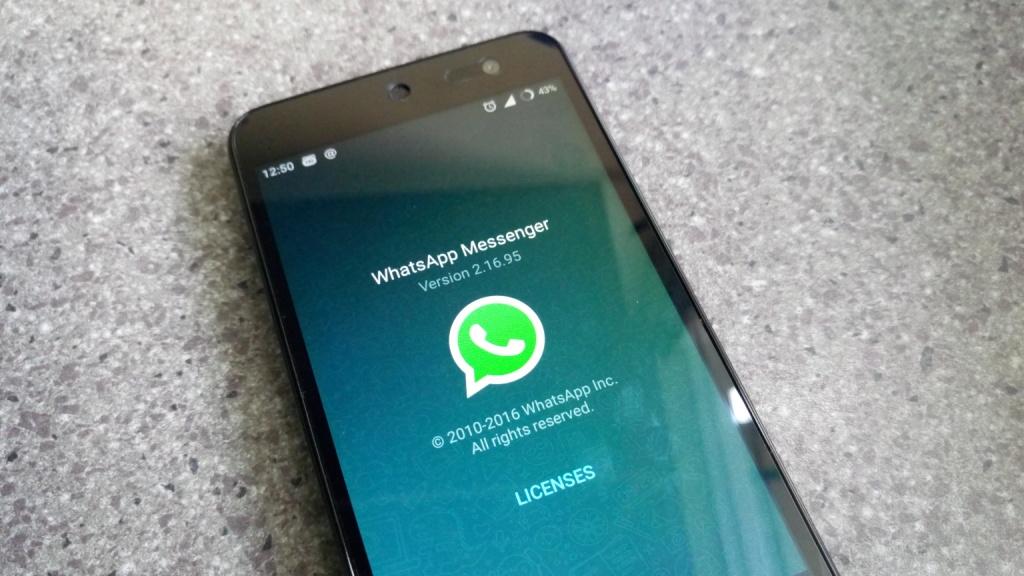 If you have the WhatsApp Beta for Android on your phone, you may have received an update that enables two- factor authentication. This updated app was released a few days ago and not everyone was able to access the features at the same time. The update is currently available for beta users only and brings WhatsApp version 2.16.354, the current version on the play store is version 2.16.351. This is an opt-in feature and WhatsApp will not be forcing people to enable it from the get go.
We have known for over two months that WhatsApp was working on this feature but we were never sure when it was to roll out officially. Even now we do not know when it will be available to all users as it is currently limited to beta testers. I am part of the beta program and I got the update a few days ago but I know people who are part of the program but do not have the updated app just yet.
Enable Two Step Authentication on WhatsApp for Android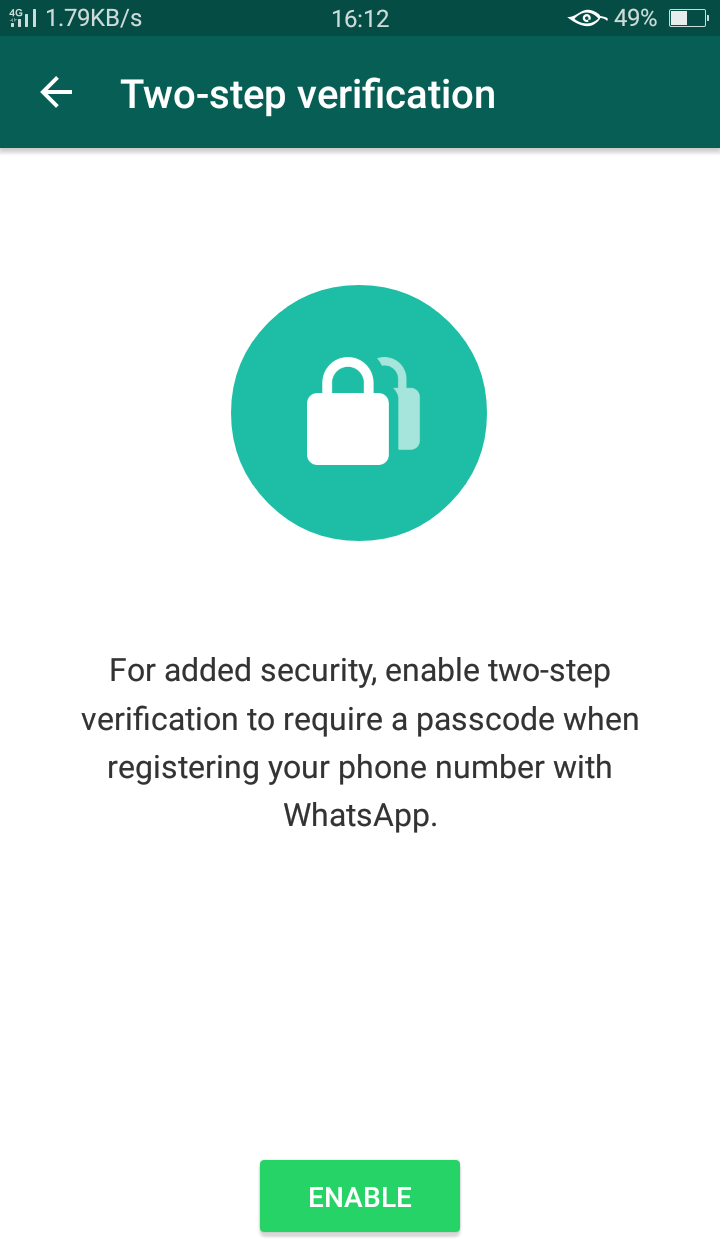 If you have the updated app and want to enable two step authentication, you can do so by following these steps.
Go to Your setting page
The first thing to do is head to your setting page. You can do so by tapping on the three dots on the far right corner and choosing the last option.
Open your Account menu
Once in the setting menu, open the first option which is your account menu. When opened, you will see the 'Two-step verification' option, tap on that.
Follow the prompts
When the page opens, follow the prompts which will require you to enter the code you want to use and your email. The code to be used has to be 6 digits so make sure you pick a combination you will remember. It is not a good idea to use your birthday as that can easily be retrieved by someone who really wants to get into your phone.
Occasional Reminders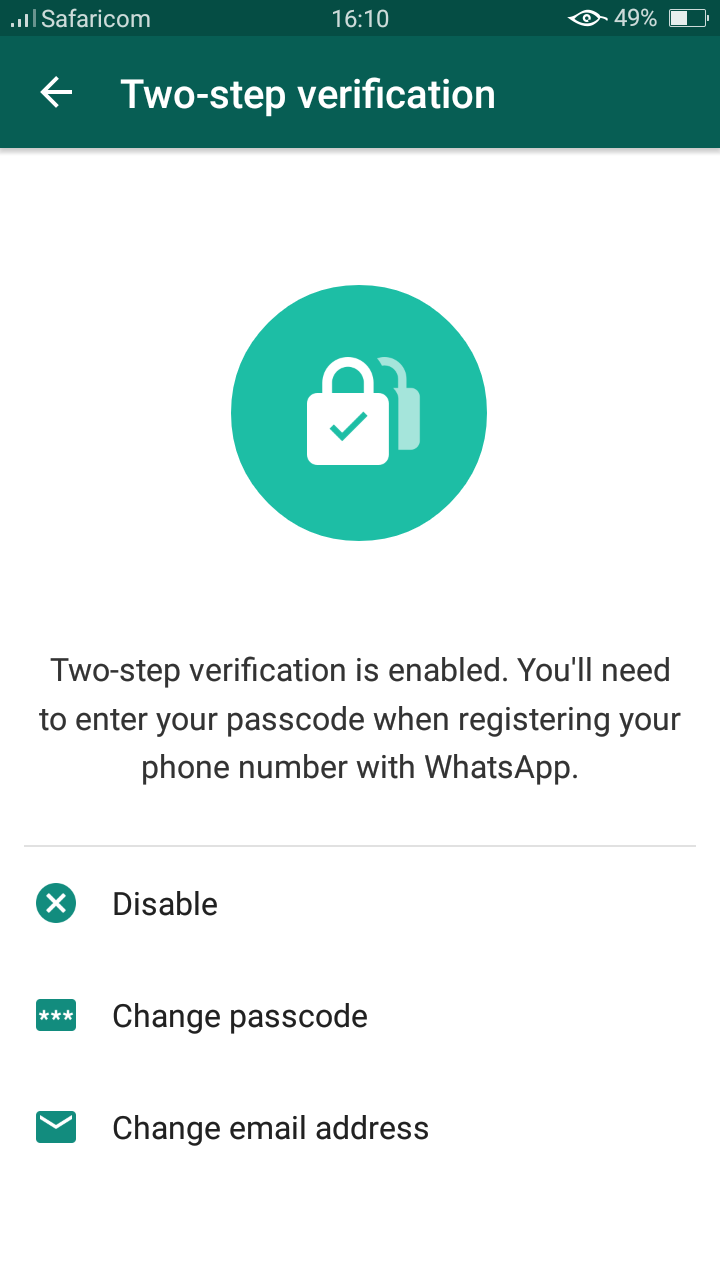 From time to time, WhatsApp will ask you to re-enter your code just to make sure you memorize it.
With Two step verification enabled, you will be required to enter the code anytime you try to activate WhatsApp.
Also Read: WhatsApp Is Adding Video Calling To Its Official Android App