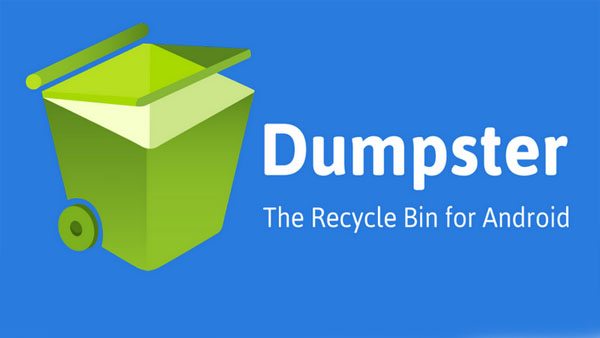 If you have ever accidentally or even intentionally deleted something from your phone and then moments after wished that you hadn't, this app is for you! Dumpster is an android app that performs the same way a recycle bin on windows or mac pc/laptop does. Once you delete a file, song image or video, instead of it disappearing for good, it is kept within dumpster app and you can restore it whenever you like.
Dumpster has a wide variety of features but the ones that stand out the most include:
Restoring deleted images and video
Recover uninstalled apps
Auto delete of old deleted files that are still n dumpster to save space
App lock, you can lock dumpster app with a pin to ensure no one snoops
Cloud backup of deleted files
Dumpster being a good app, has its downsides, for one, it is only available on Android and second, it can fill up your device's storage really fast, especially if you have not enabled cloud backup and auto delete. However, I enjoy using this app, at least I don't have to worry about deleting stuff anymore, I know I can always recover them easily with a simple click!
Last Week's App: Glance Plus – Always-On Display For Everyone