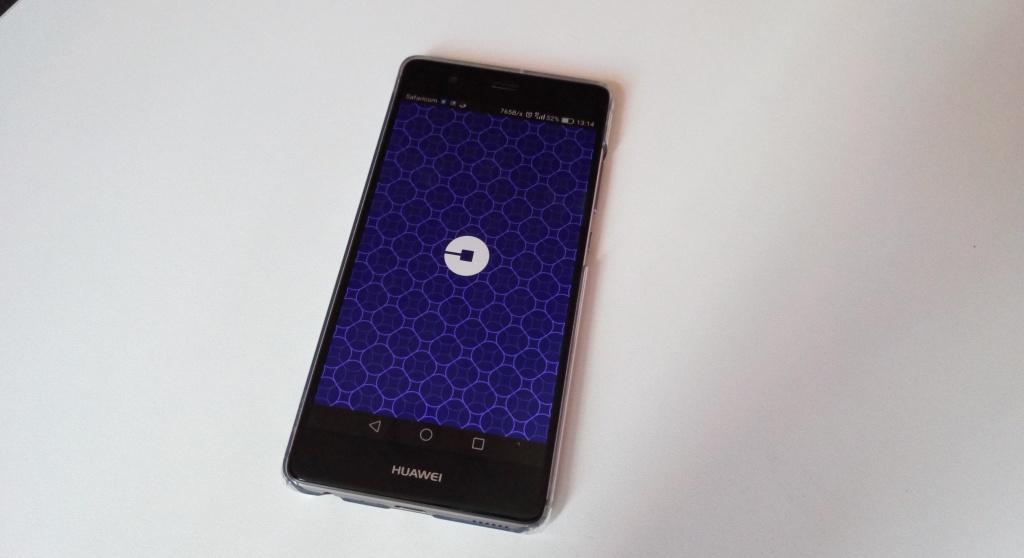 Uber connects tens of thousands of people in Kenya to safe, reliable and affordable transportation at the tap of a button, in fact, Uber has travelled approximately 9 000 000 km since their launch in Kenya. But Uber is much more than getting a ride, it is also about providing economic opportunities by simply opening an app, which helps people to either support their families or to earn additional income. By May 2016, Uber had made its millionth trip in Kenya and enabled over 1,000 economic opportunities.
Uber has allowed people who have never considered driving for a living to use the platform to become their own boss, to work flexibly and make money to achieve their goals and support their families.
As a driver-partner, one can look forward to the following:

Be your own boss
As an independent contractor with Uber, driver-partners have the freedom and flexibility to drive whenever they have time. They are able to set their own schedule because there are no minimum times for operating. Choosing your own hours makes it possible for drivers to be there for all of life's most important moments. Individuals who own their own transportation companies can still carry on and use the Uber app to connect their drivers with riders and grow their small businesses.
Upskilling the industry
Driver-partners are important to Uber, therefore Uber is committed to up-skilling drivers with the skills they need to run their own businesses. This includes skills linked to operating on the platform, such as  guidance for  using a smartphone efficiently, GPS and navigation, health and safety best practices, working with email or tips on how to improve service to riders.
Helping grow your business
Nairobi and Mombasa are buzzing and Uber makes it easy for drivers to connect to riders looking for affordable and safe transport. Uber has connected with great corporate partners across Kenya to provide tools for Kenyans to get started with their own small businesses, which is a great first step to becoming their own boss.
Uber's Vehicle Solutions Program aims to support driver-partners in becoming their own bosses. The program involves a Sidian Bank partnership which provides loans to qualifying driver-partners. The deal involves a 100% finance deals on vehicles priced between Ksh 1 million and Ksh 1.5 million, a 36-month repayment period at a current 8% interest rate. Driver partners also receive 3.50 KES off every litre of petrol every time they fuel their cars at Total petrol stations, discounted servicing of vehicles at Auto Express and affordable car washes at 24HR Car Wash limited.
Uber is efficient
Uber's technology is designed to help driver-partners by giving them the flexibility to set their own schedule while boosting demand so driver-partners spend more time moving people and less time sitting idle, which means drivers are able to take more money home.
This also means it's better for Kenya, with fewer km's spent driving to pick up points which results in fewer emissions and less unnecessary congestion on Kenya's  roads.
No discrimination
With Uber there is no discrimination or favouritism, the platform is open to all who want to use the app to increase their chances for profit and will work with them to provide them with the tools to build their own small businesses. When there are more drivers working on the Uber platform this means better coverage across Nairobi and Mombasa and less time waiting times for riders. Faster pick ups lead to happier riders, who tell their friends.
Nate Anderson, General Manager for Uber East Africa explains, "With a significant portion of partners being previously unemployed, we're proud that the Uber platform enables driver-partners to not only be their own bosses, work at their own hours and set their own targets, but also to make a good living for themselves and their families."
Uber is committed to offering the people of Kenya a new way to work, on their terms, and in doing so boosting the incomes of thousands of Kenyan families who need it most.
Driver benefits from price cut
Uber has done a lot of price cuts in cities all over the world and has a good sense of how they work and plenty of data to back up the assumptions. The price cut in Nairobi is working: drivers are getting more trips and they're spending less time waiting for the next passenger and so not earning. So far the price cut has doubled the number of first-time users, showing that the lower prices are attractive to even more people. And the increase in demand means more trips for drivers despite lower prices for riders – we've even seen a small decrease in the number of hours drivers are using Uber as they can now earn as much or more quicker.
Also Read: Uber Vs Little: Which App Offers the Cheapest Rides in Nairobi