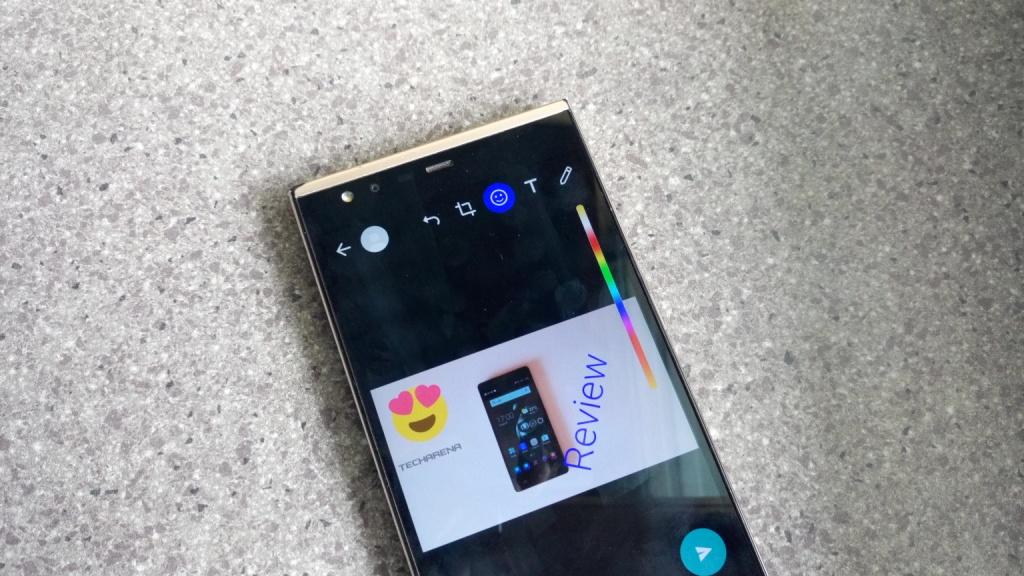 WhatsApp has just added a new feature that will definitely raise eyebrows. The company has introduced a new feature that allows you to draw on photos or superimpose emojis on them just like what you can do on Snapchat. There are people that will say that WhatsApp has copied Snapchat directly while other will say they were inspired. Whatever you say, Snapchat was the first to introduce this feature and now WhatsApp has it.
WhatsApp hopes that with this new feature, users will be willing to share more photos and videos and this spend more time on the app. Since people are already using WhatsApp, this feature gives them one more reason to continue using it as it makes it fun to share photos with your contacts.
This feature is available on the latest version of WhatsApp (v 2.16.293), if you don't have it, head over to the play store and get it. The feature has just started rolling out to Android but iOS users don't have to worry as they will be getting it very soon.

To spruce up your photos, just go ahead and try sharing a photo as you should normally do, before you tap on 'send' you will see editing options at the top right corner. From this is where you can add emojis, text or even draw on your photos and share them with you contacts. It is that simple.
This is not the only feature WhatsApp has added, the new update also adds front facing camera flash support for those who want to get that good lighting when sharing videos and selfies. The update also allows users to zoom and switch between the back and front cameras when recording videos through the app.
These features are usually heavy on smartphones so you may experience some lag if you have an older phone. Most people who bought their phones within the last couple of years or so will be ok but there are those who will not be.
Also Read: Instagram Launches its own version of Snapchat Stories