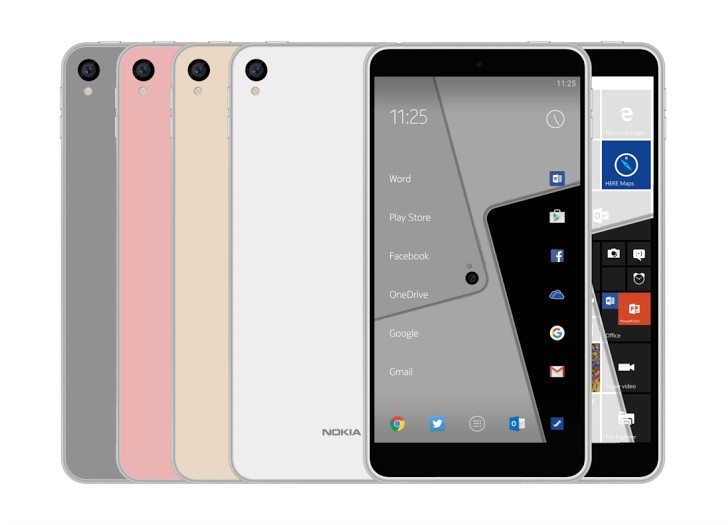 We all know that Nokia will be making a comeback into the smartphone market very soon. The company left the market after its mobile division was acquired by Microsoft a few years back. In the acquisition agreement, Nokia agreed that it will stay away from the mobile phone market until the end of 2016.
We have already heard that the first device from Nokia when it comes back will be the Nokia C1. Besides this model, we are also expecting two other smartphones from the company that will be released later this year or early 2017. If they will be released in early 2017, we might just end up seeing the devices at CES 2017 in Las Vegas.
As we wait for Nokia to come out and tell us what it has planned for its smartphone business, a mysterious device from the company has surfaced on Geekbench. The device is running on Android 7.0 Nougat, this was sort of expected given that Google released Android Nougat a few weeks ago, and packs some decent specs.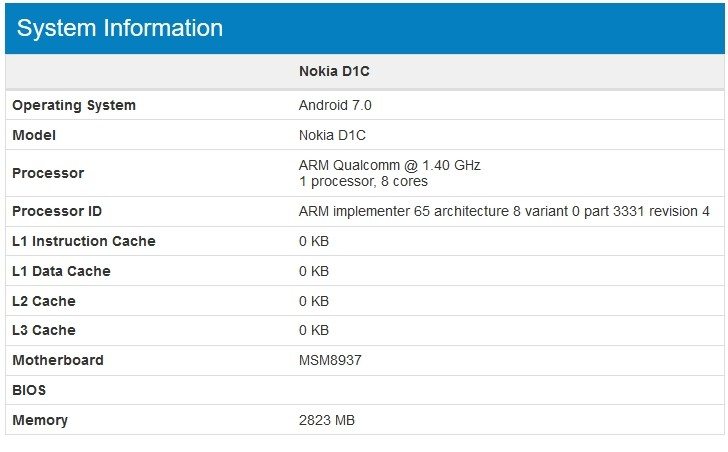 The Geekbench listing reveals that the Nokia DC1 is powered by the 1.4GHz Octa Core Snapdragon 430 processor with 3GB of RAM and the Adreno 505 GPU. This is not so bad from Nokia and it shows that the company is ready and willing to compete with other players on the market.
We do not have any information about the camera or battery but previous rumors had indicated that Nokia will release a premium Android smartphone with a 22.6MP camera but we don't know if this will be the D1C or not.
Nokia is yet to officially confirm what it will be doing later this year or what it is planning to do on the smartphone market. We will learn more as time goes by.
Also Read: Welcome Back Nokia! Here Are a Few Things You Need to Know