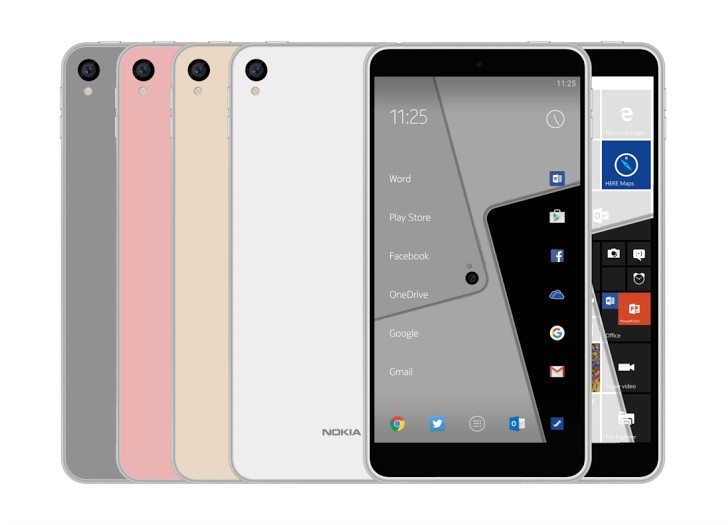 A few days ago, we shared with you the first renders of what is said to be Nokia's comeback smartphone, the Nokia C1. These were not the first renders but they gave a clear picture of what the Nokia C1 will look like. The renders did not give us anything in terms of specs the phone will come with.
Today, we have new information about the Nokia C1 and some of the specs it will come with. The specs also come with a new image of the C1 that resembles the photo we shared with you a few days ago. Besides this image, the tipster says that the Nokia C1 will be available in two different sizes (not amusing) which will both have different camera setups.
As for actual specs, the source has revealed that the Nokia C1 will have either a 5 or a 5.5 inch Full HD display. Nothing about the processor has been revealed so far but the RAM is said to be either 2GB or 3GB. The 2GB version is expected to have 32GB of storage space with the 3GB version having 64GB of space.

As we mentioned above, the different sizes will have different camera setups, the smaller one will have an 8MP camera at the back with the bigger one having a 13MP camera. Both will have 5MP units at the front.
As we said a few days ago, the Nokia C1 will come in two variants, one running Android and one running Windows 10 mobile. For availability, the Nokia C1 will hit the market late 2016 (Q4 2016).
We will keep you updated on this if there are any changes.
Read More: Will This Be Nokia's Comeback Device as It Re-enters the Smartphone Market In 2016?