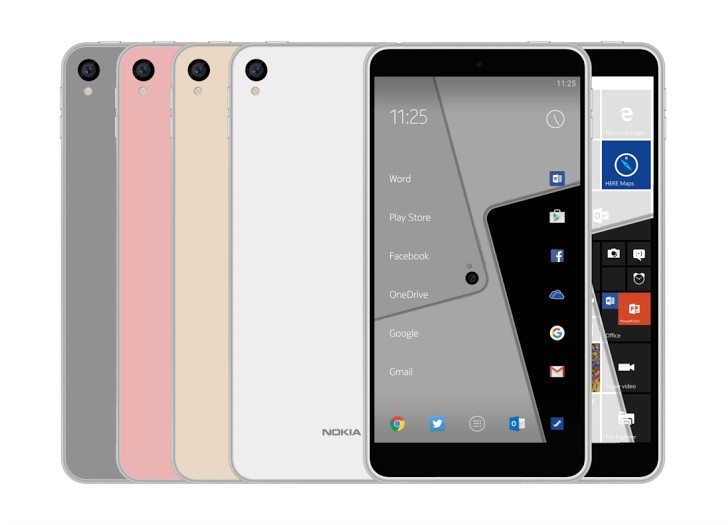 By now, you probably already know that Nokia has plans to re-enter the smartphone market. We have been hearing about this since last year and the company's top executives have already confirmed that we might be seeing the company back on the smartphone market with an Android smartphone this year.
According to Mike Wang, an executive with Nokia, the company may first release three or four Nokia branded devices when it comes back. These will be both smartphones and tablets. The company already has the Nokia N1 tablet which made a name for itself thanks to its unique and beautiful design that we were not expecting from Nokia.
Even though Nokia is yet to confirm when its Android powered devices will be launched, ThePaper, a Chinese website, has revealed that the company has plans to unveil them in the next few months. The site says that the devices will be unveiled in Q4 of 2016, it is still not clear if the company will unveil all four devices at the same time or if it has plans launch each device individually. By the way, Q4 2016 starts from October so we are about 6 weeks away.

These new phones from Nokia will be designed by HMD global which acquired the licensing rights to the Nokia brand earlier this year. The company is headed by former Nokia and Microsoft employee Arto Nummela. Even though HMD global will be designing the phones, they will be manufactured by Foxconn, the same company that manufactured the Nokia N1. For the Windows Phone fans out there, don't expect to see any Nokia powered Windows 10 Mobile device out there, I don't see any reason for the company to go back to the platform that is on its death bed.
As for the actual devices, they are expected to have display sizes between 5.2 and 5.5 inches, the displays will be OLED and Quad HD. The phones will be powered with Snapdragon 820 processors, will have 22.6MP rear cameras, and metal builds with water and dust resistance. Nokia will not just unveil these high end devices, the company has plans to unveil feature phones within the next 6 months.
Also Read: Welcome Back Nokia! Here Are a Few Things You Need to Know