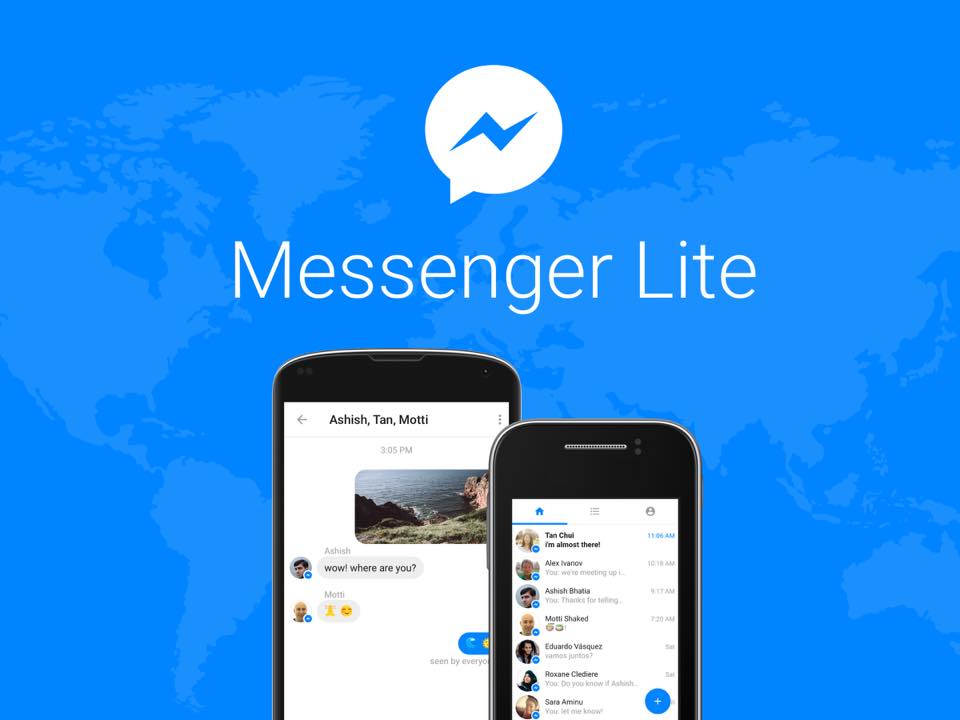 Facebook has just launched the Messenger Lite for Android app that it says is made for users in emerging markets. The company already has the Facebook Lite application that it launched a while back. Facebook Lite has been downloaded over 100 million times from the Google play store showing that there are people who want these not so heavy apps for one reason or the other.
With Facebook Lite doing great, the company has come back again with the Messenger Lite app. in a statement, the company said, "Messenger Lite is initially launching in five countries: Kenya, Malaysia, Sri Lanka, Tunisia, and Venezuela, and will expand to more markets after our initial launch phase."
According to Facebook, Messenger Lite is meant to reduce mobile data consumption and this is good news for consumers in emerging markets. Data is not the only thing that motivated Facebook to release the Messenger Lite app, the company said that most people in emerging markets are still using older Android phones with low performing CPUs, less memory or storage. This lightweight app is suitable for such users as it can perform without any performance issues.
As to why Facebook is launching Messenger Lite to the first five countries, the company said that these countries have larger numbers of Messenger users than any other countries in their regions. Even with this said, you don't have to worry as Facebook has confirmed that it will be expanding the app to other markets very soon, probably before the end of the year.
Don't expect Facebook to inform you when the app if available for you, you will have to check that manually from the Play Store.
This app has launched on Android and I do not expect to see it on iOS anytime soon. I don't think there is any iOS user who is having trouble running the standard Messenger app.
Also Read: Over 1 Billion People Use Facebook Messenger Every Month