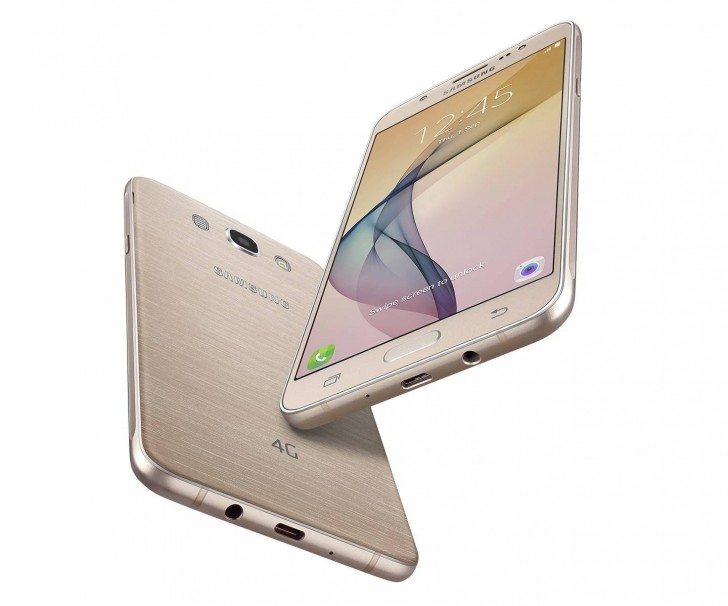 Just a few days ago, we told you about Samsung's new smartphone, the Galaxy On7 (2016). Even before the dust of the On7 (2016) settles, Samsung has unveiled yet another smartphone, the Galaxy On8. The Galaxy On series from Samsung is a new lineup that was officially launched last year. The two devices are not the only ones in this lineup, we are also expecting the Galaxy On5 (2016) that Samsung teased when it announced the On7 a few days ago.
The Galaxy On8 comes with a 5.5 inch Super AMOLED display with a full HD resolution of 1920 x1080 pixels. This is a bit different from the Galaxy On7 (2016) that has a TFT display with the same Full HD resolution.  If you are a fan of AMOLED display, then this is the better option if you were looking for one.
Powering the Galaxy On8 is an undisclosed processor that clocked at 1.6GHz. This processor is paired with 3GB of RAM and 16GB of internal storage space. Not bad but you have to ask, how does it compare to the Galaxy On7 (2016) that comes with the 2GHz Snapdragon 625 processor and 3GB of RAM.

As for the camera, the Galaxy On8 has a 13MP unit with f/1.9 aperture at the back and a 5MP front facing one. The Galaxy On7 (2016) has a 13MP unit at the back and an 8MP front facing one. For the battery, the Galaxy On8 has a 3300 mAh unit at the back.
Right now, the Galaxy On8 is available in India for $240 (approximately Ksh 24,000).
The Galaxy C9 is coming
Besides the Galaxy On devices that Samsung has been releasing of late, the company also has the Galaxy C9 that we expect to see very soon. This will be a much bigger and beefier device that Samsung will launch in China. The phone is rumored to have 6GB of RAM as its main selling point. We will have to be patient and wait to see what Samsung does in the end and how it positions the C9 on the market.
Also Read: The Samsung Galaxy C9 Shows up on Geekbench and AnTuTu Confirming the Inclusion of 6GB Of RAM