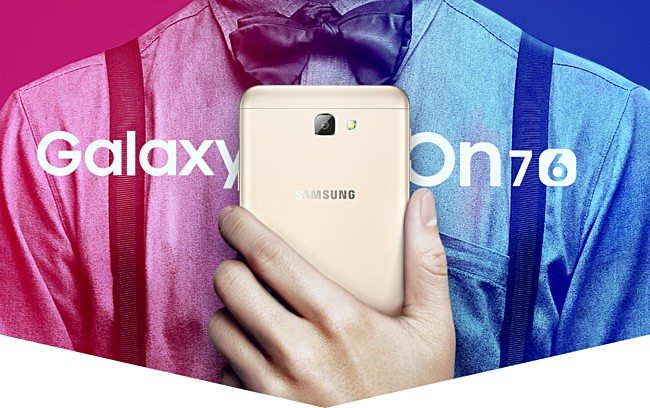 Samsung has finally launched its 2016 edition of the Galaxy On7. The Samsung Galaxy On series is the new lineup from the company that was officially introduced last year. Devices under this lineup are available in select markets but Samsung had announced that it has plans to take them to other markets very soon. Here in Kenya, Samsung told us that we may see them as early as November this year.
Back to the Galaxy On7 (2016), Samsung has listed it on its website in China and this means that users in the country will be able to buy it very soon. This was a soft launch and means that the device is not that big of an upgrade compared to the original Galaxy On7.
For the display, the Galaxy On7 (2016) has a 5.5 inch TFT one with a Full HD resolution. This phone is powered by the Snapdragon 625 processor (octa-core) that clocks at 2GHz.  This processor is paired with 3GB of RAM and 32GB of internal storage space that can be expanded to 256GB. From these specs, it's clear that the Galaxy On7 (2016) is not just another basic smartphone.

For the camera, it comes with a 13MP unit at the back and an 8MP front facing one. There is no fingerprint scanner on the back because it is embedded on the home button.
The Galaxy On7 (2016) comes with Android Marshmallow and not Nougat, let's hope that it will be upgraded to the new OS very soon. Providing all the juice to this phone is a 3,300 mAh battery, quite a decent size if you ask me.
As for price, the Galaxy On7 (2016) will retail at $240 (approximately Ksh 24,000) before taxes and subsidies.
With the Galaxy On7 (2016) out of the way, we are now expecting the Galaxy On5 (2016) anytime soon. Samsung is yet to comment anything about it but my guess is that we will see it before the end of October.
Also Read: Samsung Galaxy Note 7 Recall Will Cost the Company About $1 Billion