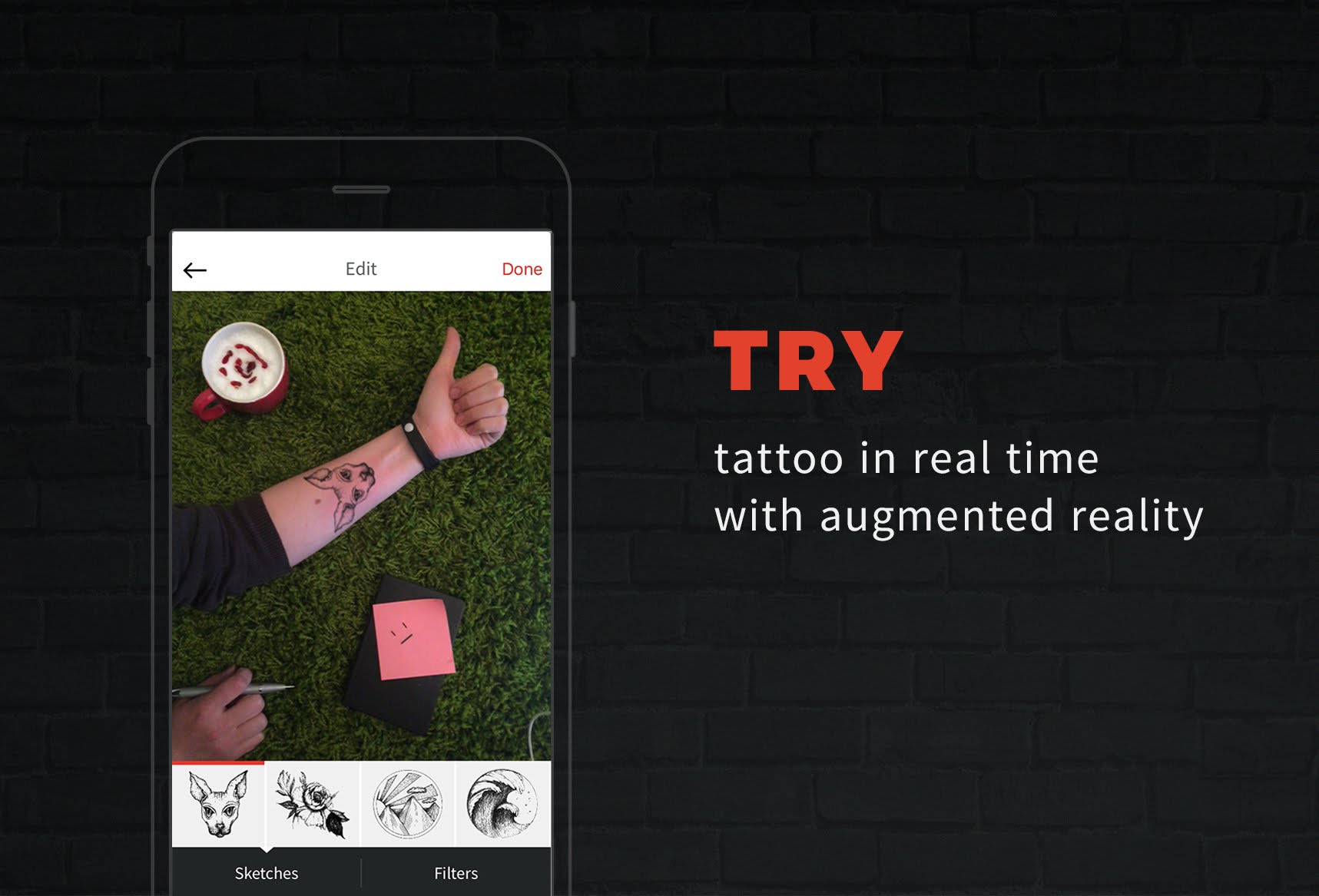 Ever wanted to get a tattoo? Well now you can. Ok, not really. Ink Hunter is an app that lets you try out tattoos on your body befor you actually get them. It does this in a very simple way, take a photo of the part you want the tattoo and use the app to try out the tattoo. If you like the tattoo you could go ahead and get it, if not, keep trying out different designs until you find "the one".
Definetely, Ink Hunter is not an app for everyone, I personally would not get a tattoo, I'm too dark and I fear pain (yeah, I do), however it is a neat app that can save you from those eagle tattoos that end up looking like a chicken.
I like this particular app because of the feature it offers. You can either use an existing design from Ink Hunter's catalogue or upload your own design from the gallery. Since the app uses AR (augmented reality), it adapts the design that you've chosen to your body part – to explain further, the design will take the shape of your wrinkles (just kidding, but seriously…)

Ink Hunter allows you to share your images with social media, so have fun on instagram. With all that said and done, here is the catch, Ink Hunter is only available on iOS (yes, the iSheep win this one) but I found an alternative for android (Ink Hunter Tattoo Maker) which isn't as good as Ink Hunter, I will however link it down below for those android users who want to give it a try.
Download Ink Hunter on iOS
Download Ink Hunter Tattoo Maker (android alternative)

Last Week's App: Kenya Power Utilities – A Must Have App