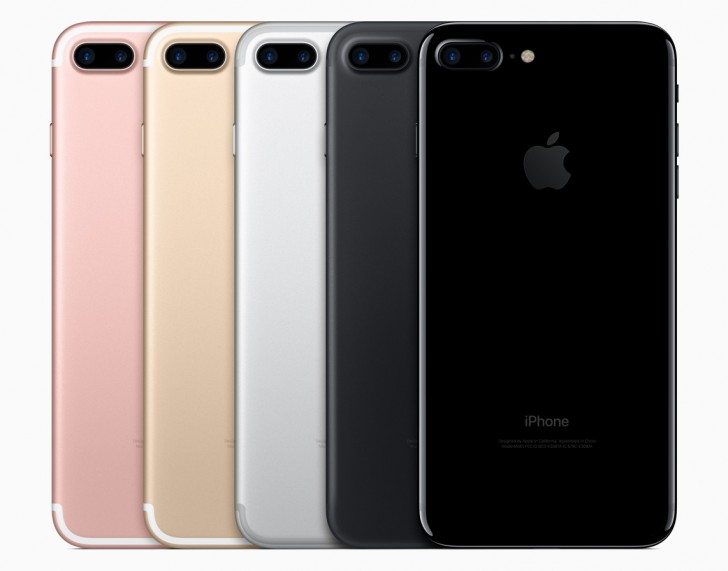 Apple is one company that has always been secretive with its devices. The company never reveals some of the details consumers will want to know and is usually vague with its product launches. Case in point the battery, we are never sure what capacity iPhone batteries have and the company usually says they last longer than the previous models and rarely will it give the exact capacity. This happened with the latest iPhone but the good thing is that there are folks out there who are ready to tear down their new iPhones to reveal what it is packing inside.
iFixit has taken apart the iPhone 7 Plus and is revealing that it has a 2,900 mAh battery capacity. This is not very bad actually but I believe it could have been better. Apple says that it lasts longer than the one on the iPhone 6s. Previous rumors had indicated that this phone has a 2,675 mAh battery capacity but this revelation by iFixit says otherwise.
The 2,900 mAh battery is slightly bigger than the one found on the iPhone 6s Plus which had a 2,750mAh capacity. A small but significant bump that combined with the new processor that Apple says is more power efficient  and might get you a few more hours of battery life. iPhones have always had bad batteries so Apple will have to look for ways to improve that and compete with other players such as Samsung and Huawei.
The battery aside, iFixit has also revealed that only one speaker grille on the new iPhone has a speaker behind it, the other one is just for aesthetics. This is not strange and many manufacturers have been doing this for a while and we will not be too hard on Apple. Those coming from the iPhone 6s Plus will be disappointed as that model has two speakers and they will see the iPhone 7 Plus as a downgrade.
Who else is willing to tear down his/her phone we learn what is inside? Not me.
Also Read: Apple Release iOS 10 which supports the iPhone 5 and all newer devices