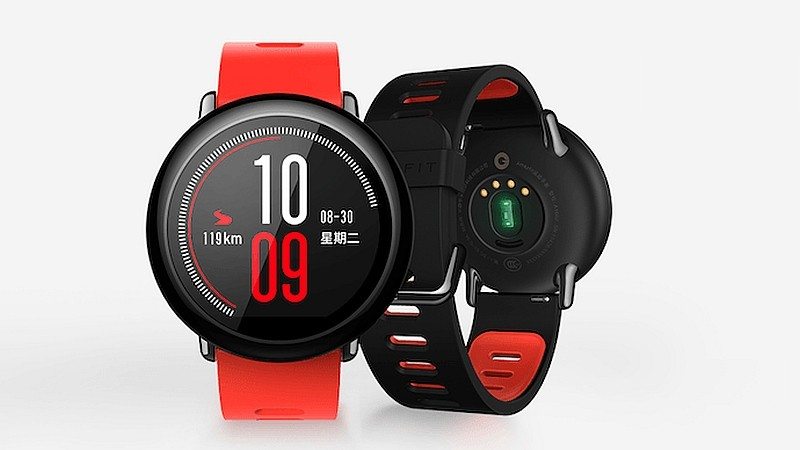 Xiaomi is known for its exquisite devices that usually cost a fraction of what similar devices from other manufacturers cost. The company has today added a new smartwatch to its growing list of devices. We have been expecting this smartwatch from Xiaomi and we are glad it is finally here.
This smartwatch is called the Amazfit and is made in partnership with Huami. Huami, if you don't already know, is the company that makes the Mi Band. The two companies have been working closely for a while and it would only makes sense for Xiaomi to choose it for its first serious smartwatch.
The Amazfit smartwatch looks absolutely beautiful from the photos I have seen. It is not the best looking smartwatch out there but it will definitely attract eyeballs when you wear it.

This smartwatch comes with a 1.34-inch display with a resolution of 300 x 300 pixels, quite decent for a smartwatch. Powering this watch is a 1.2GHz processor that is paired with 512MB of RAM AND 4GB of internal storage space. This looks like a decent amount of power for a smartwatch so there is no complaining there.
For the battery, the Amazfit smartwatch has a 200 mAh unit that Xiaomi says can last you for up to five days when fully charged. If you enable GPS, it can last you for up to 30 hours, this is about one day and 6 hours. Keep in mind that these are numbers provided by the company, you may probably not get the same hours if you buy it.
The Amazfit smartwatch is IP67 certified meaning that it is dust and water resistant. This is a good addition for a smartwatch.
Price and Availability
As for price, this watch will be available for $120 (approximately Ksh 12,000), it will go on sale in China tomorrow (August 31). Right now we do not have any information as to when it will be available in international markets such as Kenya, we will be following this closely and inform you in case we get any information.
Also Read: Xiaomi Unveils its own Mobile Payments solution, Mi Pay