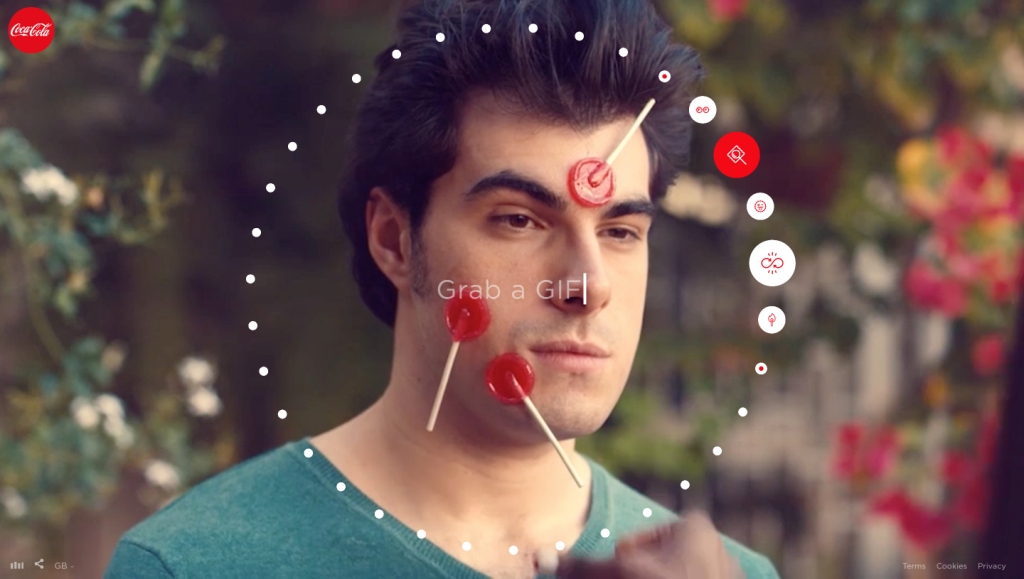 We all love to share those funny GIFs on social media from Facebook, Twitter, Instagram among others. We can use GIFs to share funny moments or even express our feeling. Coca-Cola understands this and that is why the company has created an entire microsite that allows you to create your own Coke-themed GIFs under the 'Taste The Feeling' campaign.
You can visit the microsite by clicking here and start the GIF creation process. This is a very simple process that allows you to select a clip existing on the microsite and overlay it with the words you want. When you visit the site for the first time, you will get a short introduction clip that shows you how to create your GIF to ensure the process isn't confusing for you. "How does Coca-Cola make you feel?" is the first thing you see on the site with suggestions such as "excited" and "energized", You do not have to use these words as you are free to come up with words that describe your feeling.
After the introductory video, you are prompted to click on the 'GIF The Feeling' button that will take you to a page where you will be able to create your GIF. On this page, you will select the clip you want to use and then type the word you want to overlay it with and you are good to go. This is where you get creative and have fun with the text and clip you choose.

When you are done, the GIF will be created and you will be able to share it to Facebook, Twitter or even download it on your device to share it with your friends on other channels. Just so you know, this microsite is available on desktop, tablet and mobile devices so there is no excuse not to use it.
[youtube url="https://www.youtube.com/watch?v=-AmKP9VE2Ms" width="560″ height="315″]