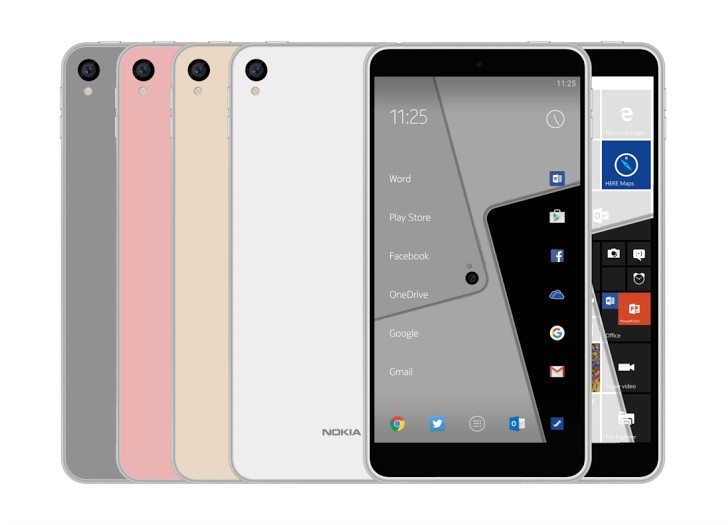 Nokia was once a big name in the smartphone space but things have changed and the name has faded from the market. Nokia's mobile division was even acquired by Microsoft sometime back. A few months after this happened, we began hearing that the company was planning a comeback to the smartphone market sometime in 2016, this time it will be focusing on android and not Windows phone.
The agreement between Microsoft and Nokia required the latter to stay clear of the smartphone market until late 2016. With 2016 starting, we are hearing that Nokia is currently working on three android devices that it will be unveiling later this year.
Previously, all we had seen are renders of its first comeback device, the Nokia C1. From the leaks, we got what to see how the phone might look but these were just renders so they had their shortcomings.
Read More: More details of Nokia's comeback Android device, the Nokia C1, leak online
The latest leaked images claiming to be of the first android devices from Nokia surfaced on Chinese social networking site, Weibo, showing both the front and the back of the device. Check out the image for yourself below.
Nokia's Comeback
Keep in mind that this was shared randomly so does not come from a trusted source meaning that it can be very wrong. All we know is that Nokia will be coming to the smartphone market very soon but the company has not officially announced this yet. When this happens, we may then look at what plans it has and that is when the leaks that surface will be trusted more.
It will be interesting to see if Nokia concentrates on android alone or if it will show some love to Windows 10 mobile. The company was not very successful with Windows phone before but embracing it at this time is not unimaginable.