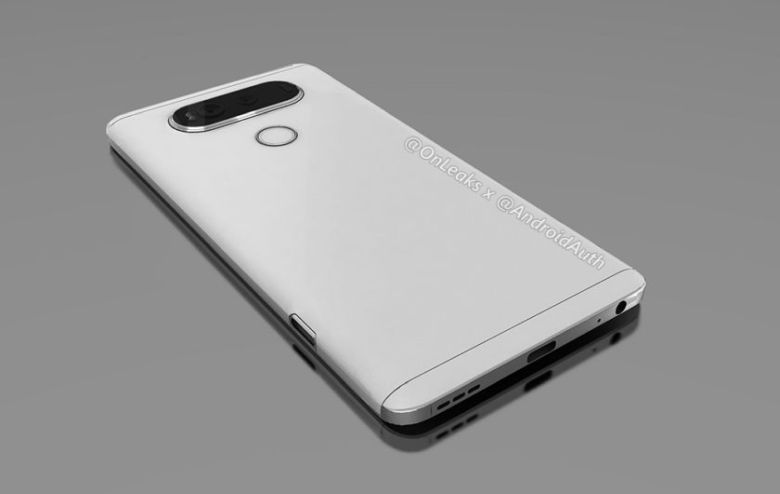 Yesterday we showed you the first renders of LG's next smartphone, the V20. These were not official renders but they were made from information obtained from sources inside the company so they are very accurate.
LG has not revealed any specs of the V20 until now. The company has confirmed that it will come with a feature it calls Quad DAC (digital to analogue converter). This helps in improving audio quality streaming into your ears, something we are not used to seeing on smartphones. The company is looking for the small but significant features that it can use to differentiate this phone from others on the market. This is something it has to do going forward to differentiate its products from others on the market.
Four years ago when LG announced the G2, it also introduced a 24-bit sound with it, this helped improve audio output drastically. The company bragged about this but it did not manage to convince the regular folk that this is a good enough reason to get that phone. With the LG V20, the company wants to take things even higher with DAC that supports 32-bit music files.
According to LG, this new feature will be able to reduce ambient noise levels by over 50% when compared to the LG V10 (launched last year) which has a single DAC. This is particularly important when recording videos is loud environments.
Sound quality looks like one of the features LG will be using to differentiate its products from those offered by other manufacturers. This will not be the first company to do so, others such as Samsung and HTC have also done that but the only problem is that this is sort of a niche market that isn't very attractive in the short term. Consumers want the best audio quality but they also look at other features when getting smartphones. Very few people consider the audio quality first when getting new smartphones so even if a smartphone has the best audio quality, not very many people care so much about that. Also consider the fact that most mid to high end smartphones have acceptable audio quality, most people are just fine with this. You can compare this to having a 4K display, its cool to have but not very many people want it.
We will have to wait and see if all this hype is beneficial for LG. By the way, you will need the Neutron Music Player if you are planning to get the V20 as that is the only Android music player that supports music files at this resolution.
Also Read: The First Renders of The LG V20 Show Its Resemblance to The G5