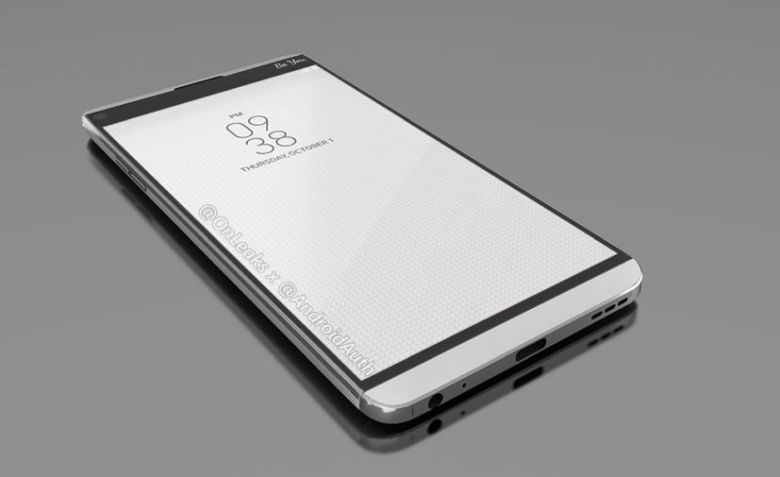 LG has had a tough time the last couple of years with sales declining as other smartphone makers take its place. The company's most recent flagship, the LG G5, has not had the impact we had hoped for and is mostly overlooked when we are talking about smartphones. This is bad news considering that LG was once known for its innovative and premium smartphones.
LG is currently working on the V20 smartphone that it will be launching sometime next month. Rumors have it that this will be the first smartphone to come with Android 7.0 Nougat, even before the new Nexus smartphones. LG has been very secretive about V20 which is something we are not used to in the Android ecosystem. We are just a few weeks to its launch and we don't know much about it until now.
The first renders of the LG V20 have surfaced online thanks to @OnLeaks and Android Authority. The renders show the V20 from all angles and clearly show that LG is sticking with the G5's design. Probably the company wants to give the G5 the reboot it needs since its sales were not very good.

Even with the same design as the G5, LG has plans to bump up some of the specs of the V20 just to differentiate the two. The camera on the V20 has the same external design and dual setup as the G5 with just a few changes. For the front facing camera, it looks like LG is ditching the dual camera setup we saw on the V10 last year.
The secondary ticker display that we saw on the LG V10 is coming back. The power button is also at the back and we expect the fingerprint scanner to be embedded on this.
Some other specs of the V20 we have heard include a 5.7-inch display, 4GB of RAM and USB Type-C port. These specs show that the V20 will definitely be a flagship device and I will be interested to see how it competes with the likes of the Samsung Galaxy Note 7 and iPhone 7.
The images shared above are just renders and we expect to get the actual images as we get close to the launch date.
Also Read: LG has confirmed that it will unveil the V20 smartphone in September