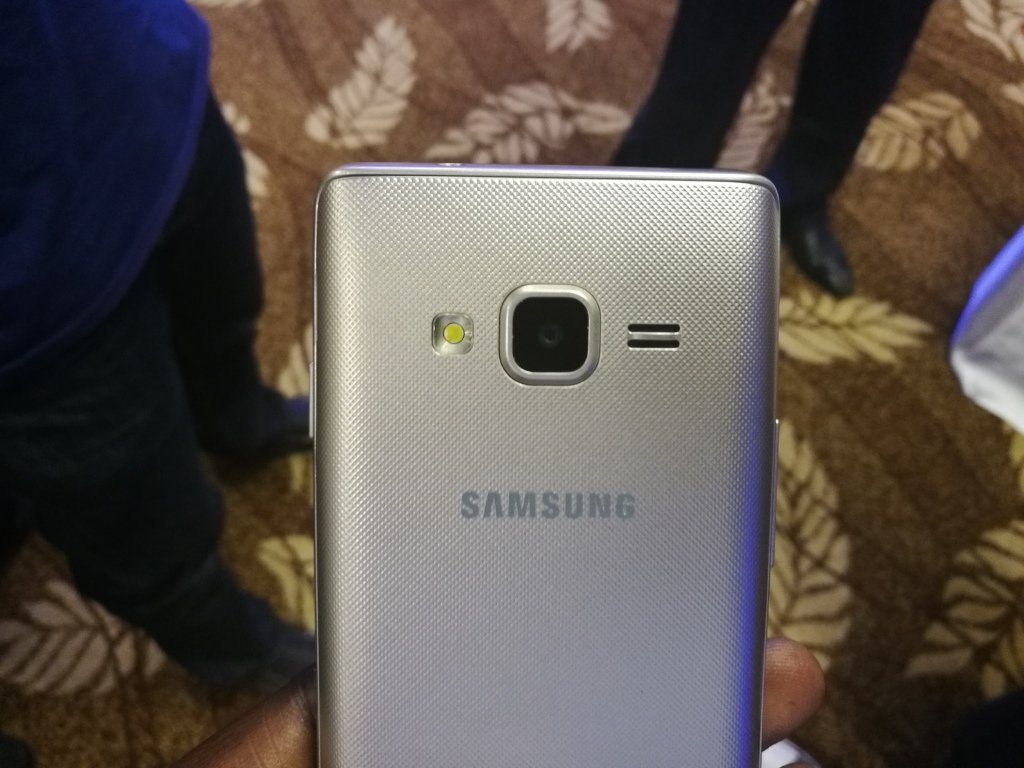 A few weeks ago, we told you that Samsung has plans to bring its Tizen-powered smartphones to three African countries; Kenya; Nigeria and South Africa. These are just some of the countries Samsung wants to sell its Tizen-powered smartphones by the end of this year. Most of the countries Samsung is targeting are emerging and developing markets where the affordable Tizen smartphones will be appreciated.
The first smartphone that the company will be using to conquer new territory is the Samsung Z2 which we saw a week ago at the Samsung unpacked event in Nairobi. Back then, we did not know much about the Z2 in terms of specs until now.
The specs have been revealed by Sammobile and come at a strategic time as we get close to the phone's official launch. From the specs, the Samsung Z2 is clearly an entry level smartphone as we had told you before, if you were waiting for a device that will amaze you, then you will be disappointed.
Below is a look at some of the Samsung Z2 specs we know so far.
Display Size: 3.97-inches with a resolution of 800×480 pixels
Processor: 1.5GHz Octa Core Processor
RAM: 1 GB
Storage Space: 8 GB expandable to 64GB
Tizen Version: 2.4
Camera: 5MP at the back with a 0.3MP one in front
Battery: 1500 mAh
Additional specs include support for 4G LTE, Bluetooth 4.0, USB 2.0 and Wi-Fi 802.11 b/g/n. As you can see from the specs listed above, the Samsung Z2 is targeting the lower end of the market.
Price and availability
As for price and availability, the Samsung Z2 will be launched in Saudi Arabia, Bangladesh, Nigeria, India, Nepal, Sri Lanka, Turkey, South Africa, Indonesia and the United Arab Emirates tomorrow. Its retail price will be $70. We will get it in Kenya a bit later but before the end of the month.
Also Read: The Samsung Z2 Will Be Unveiled in Kenya This Month, It's Retail Price Will Be Ksh 6000
Source: Sammobile