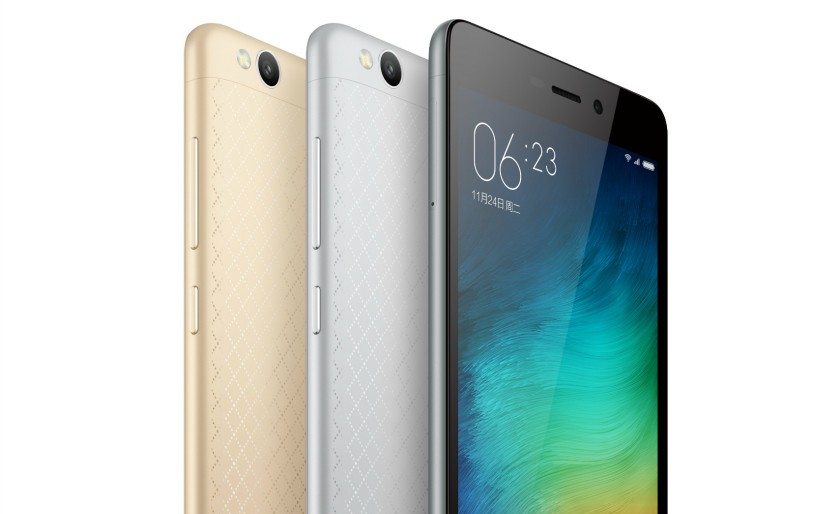 Xiaomi is finally ready to launch the Redmi 4 smartphone. The phone was spotted on Geekbench meaning that it is ready for its official unveiling. The Geekbench listing confirms some of the specs we have heard about before including the Snapdragon 625 processor. This is a 2GHz octa-core processor that will be paired with the Adreno 506 GPU.
Besides the processor and GPU, the Geekbench listing also reveals that the Redmi 4 will come with 3GB of RAM. This isn't a bad combination especially if you consider the fact that the Snapdragon 625 processor does not use so much battery power even though it is performance oriented.
The Geekbench listing does not reveal the battery capacity of the Redmi 4 but my guess is that it will be at least 4000 mAh. The company used a 4100 mAh battery on the Redmi 3 so I expect the Redmi 4 to have one with the same capacity. For the OS, the Redmi 4 will come with Android 6.0.1 Marshmallow preinstalled.
Xiaomi Redmi 3
The Xiaomi Redmi 4 is expected to replace the Remi 3 which was launched in January this year. The Redmi 3 comes with a 5-inch display with a resolution of 720 x 1280 pixels. It is powered by the Snapdragon 616 processor and 2GB of RAM. From the specs we have listed above, the Redmi 4 looks like an upgrade when compared to the Redmi 3, this is a good thing.
The listed specs are all we have right now, we will know more about the Redmi 4 in the coming days so watch out for that.
Also Read: The Xiaomi Redmi 2 Pro and Redmi Note 2 Will Officially Go On Sale in Kenya This Week