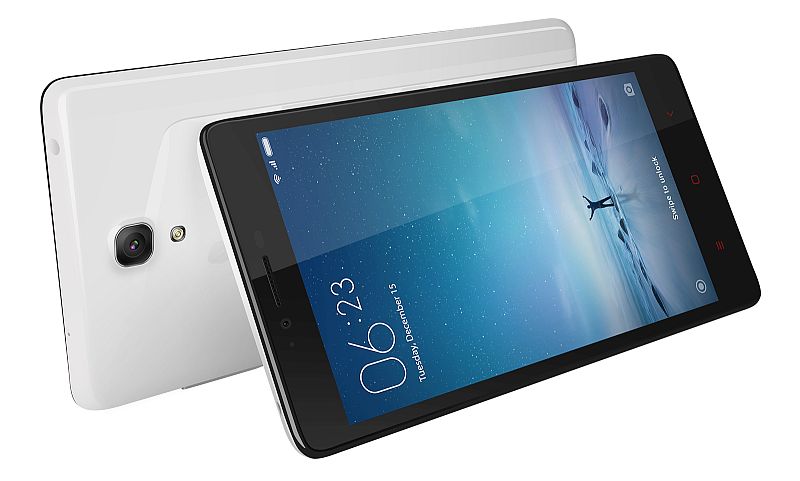 Xiaomi has finally confirmed that it will be unveiling the Redmi Pro next week on July 27. We have known for a while that the company has an event planned on this day but we never knew which device the company was going to unveil. Some rumors have pointed out that the company will be unveiling its two laptops inspired by the MacBook Air but that has not been confirmed. All the company is confirming is that it will be unveiling the Redmi Pro.
Previous rumors had indicated that this phone will be called the Redmi Note 4 but it looks like that is not the case. The company revealed this thorough a post on Weibo but did not confirm any of the specs it will come with.
Check out the post below.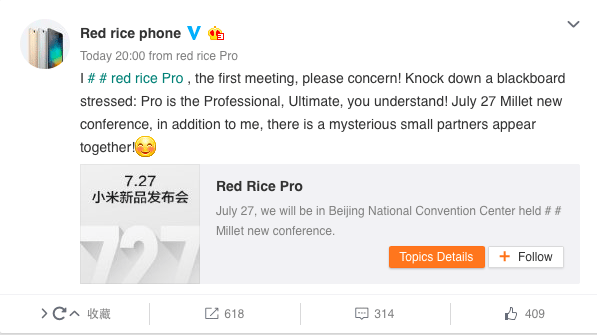 From the post above, Xiaomi has confirmed that the Redmi Pro will not be the only device at this event. The company has pointed out that it will also unveil a "mysterious small partner" but did not reveal which device this is or if it will be an entirely different device or just a smaller variant of the Redmi Pro. We will have to wait till July 27 to know more.
Even though Xiaomi is yet to confirm any specs of the Redmi Pro, we have seen some specs of an unknown device that we think is the Redmi Pro. The leaks reveal very little about the phone including the Helio X25 processor paired with 4GB of RAM and Android 6.0 Marshmallow. The phone is expected to come with a dual camera setup at the back. These are just the specs we know so far, we will know more in a weeks' time.
Read More: Xiaomi Is Set to Launch Two "MacBook Air" Laptops Next Week