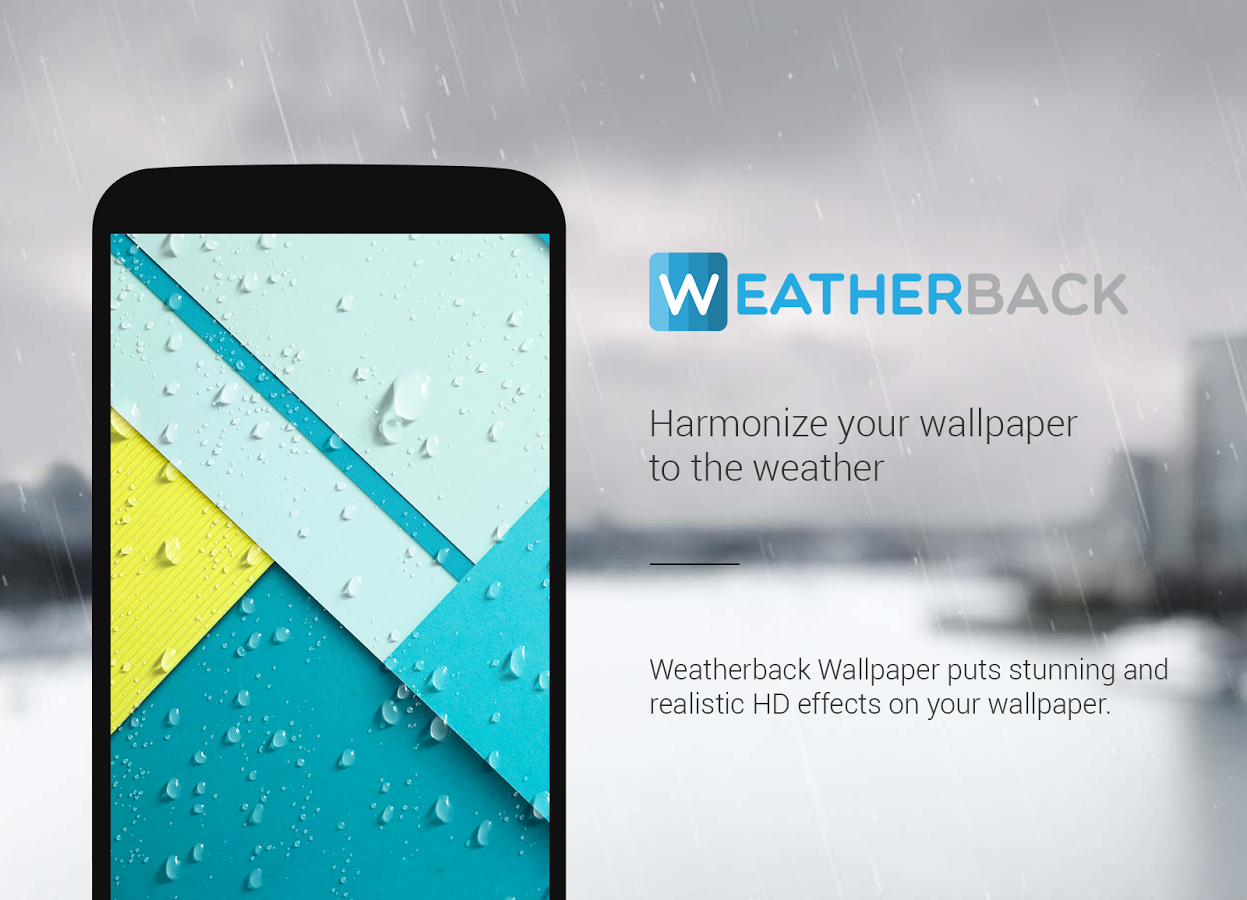 Today we're looking at one app that is not necessary, but is a great addition to your phone anyway. Accuweather Background FX is an app that is designed to update your wallpaper with weather effects. No, it is not a widget, it's an app that overlays beautiful weather effects on your wallpaper. This is an app for people who like having weather widgets on their home screen. You can make your phone look even cooler with this app.
Accuweather Background FX is a great weather app that I would recommend to anyone who wishes to see how the weather is without having to open an app or look at a widget. Like I mentioned earlier, the app overlays your current wallpaper with cool weather effects. For instance, if it is raining outside, your wallpaper will have water droplets on it, when it is sunny, you will notice some sun rays shine through your wallpaper. It even overlays stars when it is night time.
Honestly, I think this is a gimmicky app, but it hurts no one to still have it (maybe your battery life a bit). I have used the app for a while now, and I must say it works as advertised. Setting up is not that hard, depending on who is doing it, but I am pretty sure you can get through to setting it up.
Download Accuweather Background FX for android
Last Week's App: Boomerang Notifications – Save Notifications For Later