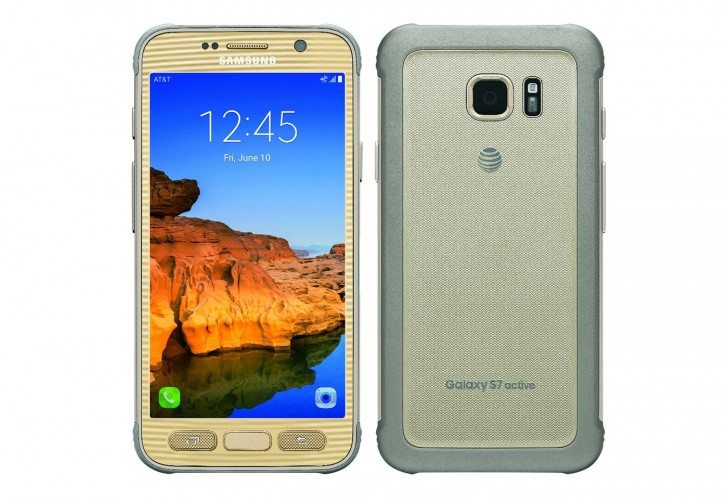 For a few months now, we have known that Samsung was working on variant of its Galaxy S7. Samsung was to call this device the Galaxy S7 Active as it targets those living the active lifestyle. We even saw the specs of this device leak a few weeks ago showing us what to expect when the phone is officially launched.
The wait is finally over and Samsung has unveiled the Galaxy S7 active to the world. This device comes with most of the specs of the flagship Galaxy S7 with a few changes. As expected, it comes with a rugged body perfect for an active lifestyle.
The Samsung Galaxy S7 active comes with a 5.1 inch display with a QHD resolution. Samsung says that this display is shutter-resistant as it has been protected with a layer of polycarbonate. This again makes it the go to phone for those who live an active lifestyle.
Powering the S7 active is the Snapdragon 820 processor paired with 4GB of RAM and 32GB of internal storage space. This can be expanded further using a microSD card. For extra security, Samsung has included a fingerprint scanner in the home button.
As mentioned, the S7 active comes with a massive 4,000 mAh battery. Most of the other specs are exactly what you find on the flagship S7.
The Galaxy S7 active is headed to the United states first so we may not be getting it in other markets right away. You may have to import it yourself if you really need it. The phone is available in Sandy Gold, Camo Green and Titanium Gray color options.