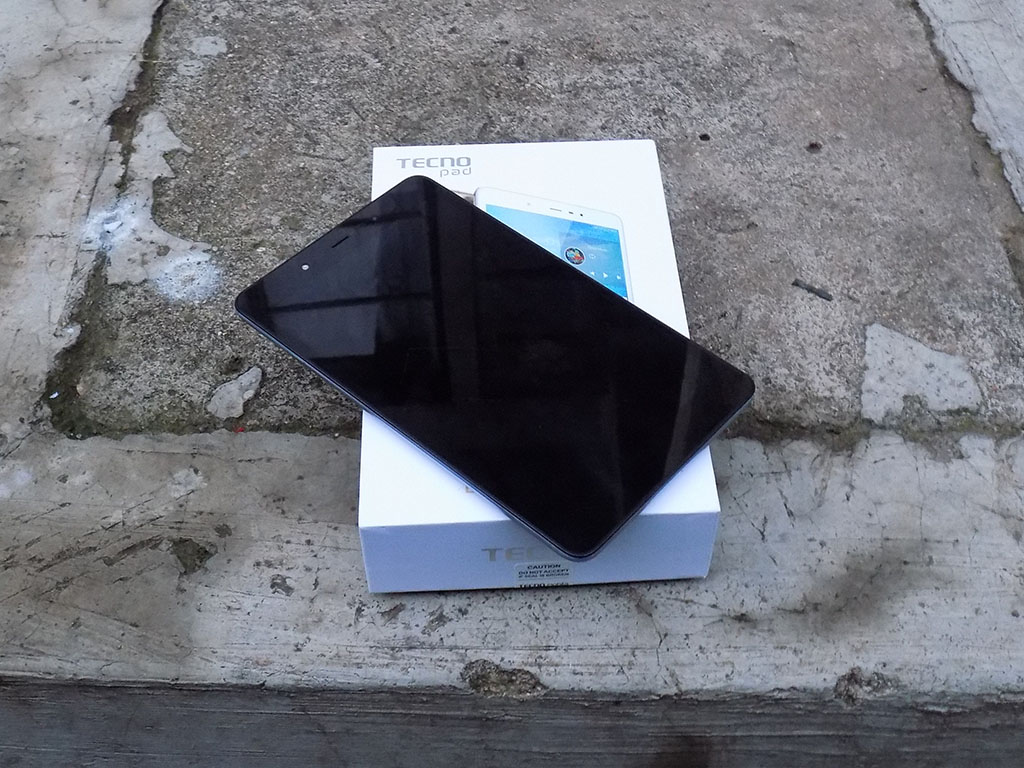 Last week, we told you that Tecno has officially launched it tablet, the DroiPad 8II, in the Kenya. This is the fourth tablet from the company in two consecutive years. I have been using this tablet for over a month now and here is its review. In this review, we will be focusing on the good, the bad and see how it compares to other tablets on the market.
Before we get into the review, let us look at some of the Tecno DroiPad 8II Specifications.
Display: 8 inch IPS display with a resolution of 800 X 1280 Pixels
Processor: 64-bit Quad Core MediaTek MT 8735P Processor
Memory: 16 GB of space, 1 GB RAM
Camera: 5MP at the back, 2MP in front
Operating system: Android 5.1 Lollipop
Battery: 5000 mAh
Network: Up to 4G LTE
Other Features: Reverse charging and OTG support, Dual Stereo speakers
We did an unboxing of this tablet and you can find that using the link below.
Read: Tecno DroiPad 8II Tablet Unboxing and First Impressions
Here is what you find inside the box.
USB cable
Power adapter Plugs
OTG cable!
The Tablet
You don't get any earphones!
The Design and Display
The design is one of the things that Tecno got right with the DroiPad 8II. The tablet looks really good and its metal unibody gives it a premium feel. This is not something you expect on a tablet that is available for Ksh 16,499 on Jumia. With the market flooded with many tablets with unappealing plastic covers, you can see the DroiPad 8II offers you value for your money.
You get the usual buttons and ports on this tablet including the power and volume buttons on the right and the two SIM card slots and the MicroSD card slot on the left. Am still not sure why it has two SIM card slots (they support 4G LTE by the way) were included in this tablet as I believe one would have been enough.
For the display, the Tecno DroiPad 8II has an 8 inch one with a resolution of 800 X 1280 Pixels. Nothing fancy with this, but it gets the job done and does so really well. It is very responsive and bright enough for both media consumption and playing games. I did not experience any issues with this display for the few weeks I have had this tablet.
Performance
This tablet is meant for both entertainment and business. This means that its performance should be on point. It is not a productivity tablet but you can still try using it for that but do not expect topnotch performance when you do so. It will get the job done but this was not what it was built for.
I found myself using the DroiPad 8II for entertainment most of the times. The experience was good especially when watching movies and YouTube videos thanks to the Dual Stereo speakers on the that can found on the lower side of the tablet. These help give out a superior audio experience that we are not used to seeing on tablets within this price range.
This tablet comes with 1GB of RAM and the 64-bit Quad Core MediaTek MT 8735P Processor so you should expect some limitations and sluggish behaviors from time to time when you use it extensively.
Overall, the performance of the DroiPad 8II is great, it slows down from time to time but nothing serious happened for the period I have had it.
Practicality
So why should you buy this tablet? Should you use it to replace your smartphone? This tablet is perfect for entertainment according to me. Its dual stereo speakers make it perfect for Playing games or watching videos. You can still use it for productivity or business especially if you are always out of the office. The one thing it does well, is media consumption and entertainment. If you are looking for a business or productivity tablet, you can look for something else such as the Tecno WinPad 10.
The Good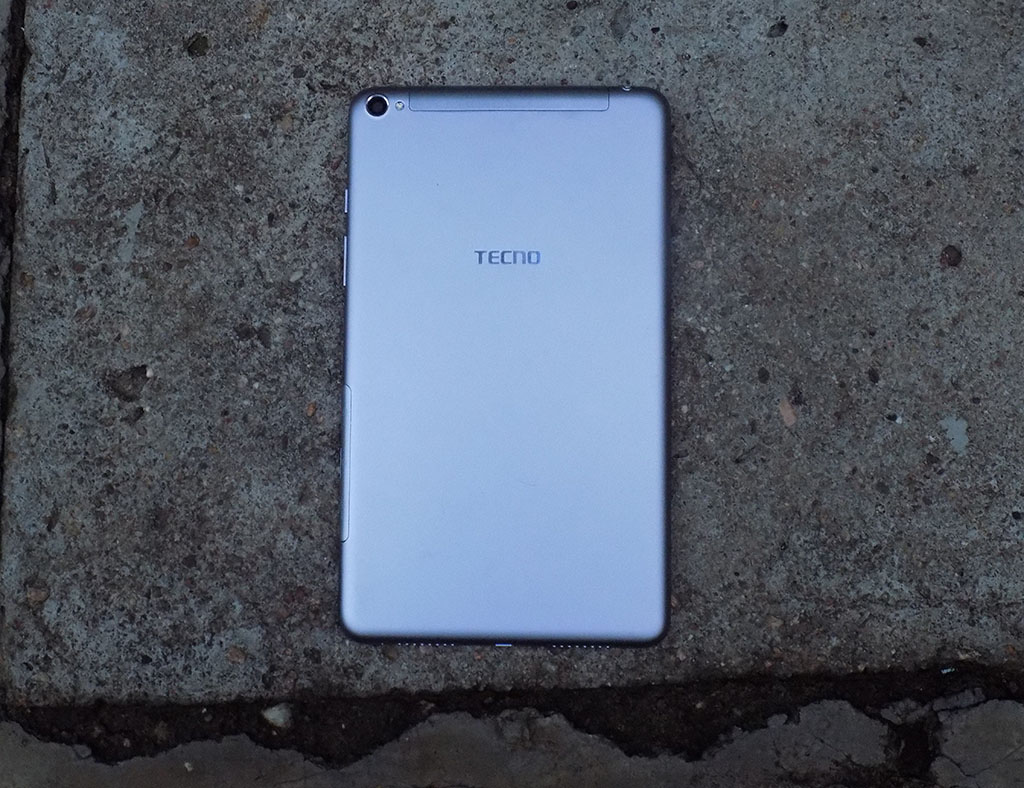 The Tecno DroiPad 8II is one of the best designed tablets under Ksh 20,000.
Besides looking good, the tablet offers one of the best entertainment experiences out there.
Its performance is quite good for its price.
The tablet comes with a massive 5000 mAh battery and supports reverse charging meaning that you can use it to charge other devices. So, if you are out of the office and your phone's battery dies down, you can use this tablet as a power bank.
The Not so good
The tablet is perfect for entertainment but that is just about it. it cannot replace your smartphone as it is too big for that and this leads to me asking, why include two SIM card slots? I believe that one should have just been enough. Also, if I were to use this tablet as a smartphone, wouldn't it be a good thing if Tecno included a pair of earphones with it? My answer is yes since I do not want to put it next to my ears when answering calls.
The 8-inch display has no screen protection at all and I actually scratched mine within the first two days. Tecno should include some sort of screen protection with the next update since 8 inches is quite big and will scratch easily.
Conclusion
Overall, the Tecno DroiPad 8II is a good tablet for its price. It offers a good entertainment experience at an affordable price. When you compare it with tablets from other companies such as Samsung, Lenovo and Huawei, you will definitely see the value it offers. This DroiPad 8II will not replace your smartphone (and should not) but it's something you should consider if you are looking for a tablet. It is a good thing to see that it supports 4G LTE for those who don't have Wi-Fi connections or those who are out of the office. For Ksh 17,000, the DroiPad 8II is a bargain if you ask me.
Read More: Tecno Boom J8 Review