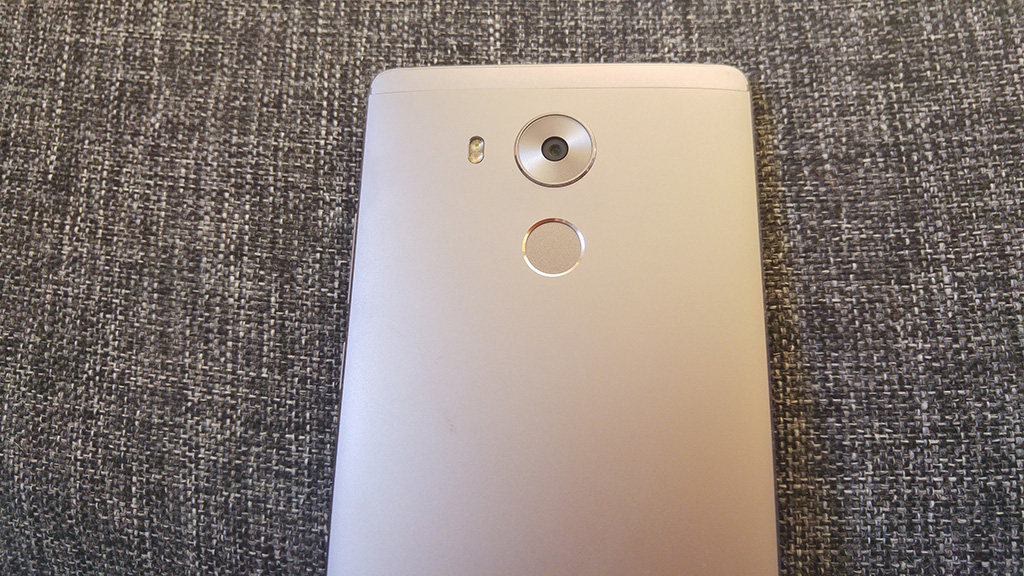 Written by Timothy Muinga
There is an excitement that comes with getting new gadgets. Doesn't matter how old you are, you just want to show it to anyone who'd look. You'd play with it every day and remind your friends that it is new and how amazing you think it is. Then after a few weeks the excitement begins to taper off and finally your attention shifts to something else. After a while you no longer run to pick the toy when you get home or wake up in the morning or put it next to your seat while having breakfast.
New phones take most owners through roughly the same phases. Some read all the reviews online even after they've bought the device, others install as many apps as they can just because they can. Watch high definition videos trying to see if there are actually more grains of sand than when they watched the video on their previous phone. Most for sure take photos of almost everything around them. Some forget they have pockets to put the phone in and during meetings, they place it on the table just to attract the 'what phone is that?' question.
It is also very common to hear complaints about how phones have become slow over time, how battery life is an issue as well as the photos aren't that clear any more.

We spent some time to review the Huawei devices to see how well they hold up after the 'honeymoon' period. You can jump to our conclusion paragraph somewhere toward the end of the article or read on for an in-depth look.
Appearance and 'hyped' Features
The Mate 8 is a premium device. With a screen to body ratio of close to 78% Huawei have managed to pack a 6-inch screen into roughly the same space the iPhone 6 plus put a 5.5-inch screen and still be lighter. So it is pretty compact.
The Mate 8 has maintained its good look deep into its use. It's been dropped a number of times and hasn't popped a scratch yet. Huawei gives a complimentary phone cover that doesn't hide the phone's good looks while protecting it pretty well. So you won't need to go looking for a housing for this phone.
The screen has a thin film protector, while not being the aftermarket hardened glass, it does well to keep off the ghastly scratches and smudges. This phone could pass as new today (if someone knew how to reseal the box).
Huawei phones come with a knuckle system to take screenshots, launch apps and other odd things. It was exciting to try them out at first, however over time we've realised these are features that aren't regularly used and don't quite add much value to the continued use of the phone. There is also a feature to double tap the volume button to launch the camera, we found that unlocking the phone with you fingerprint and launching the camera app was almost twice as fast as the double tap. So you might want to not rely on this when you spot the new S500 on the highway. 
Battery Life
Mate 8 boasts a 4000mah battery and gsmarena gives it an endurance rating of 103hrs. Err… what does that mean? Well let's first put it into perspective on paper.
The table below has similar size phones and their endurance rating. See how high the Mate 8 sits? This suggests with similar use, the Mate 8 will last about 20% longer than its next competitor.
| Phone | Endurance |
| --- | --- |
| Huawei Mate 8 | 103h |
| Apple iPhone 6s Plus | 85h |
| Samsung Galaxy Note 5 | 85h |
| Samsung Galaxy S7 | 80h |
| Samsung Galaxy Note Edge | 68h |
| Huawei P8 | 64h |
http://www.gsmarena.com/battery-test.php3
Tip of the article, if you ever want to compare phones before you buy, the GSMArena endurance rating is one number that can give you a proper indication of how long the phone will last between charges.  Do not be fooled by the size of the battery or the hype from the sales guy, how well the phone uses the battery is what matters.
But that's just on paper…when is new. What about in real life
In summary with the Mate 8, you'd forget where your charger is…and actually not care! You'll be the last guy in office people will come to ask for a charger because you'll always leave it at home.
We tried two tests. The first was how long does it last without turning on data. We gave up at midnight, it was still at 88% and we couldn't stand an extra day without Whatasapp.
The second test was how long does it last while using it fully? We took a couple of shots of the battery meter at different intervals of the day.
The following takes place between 7am and midnight…
We unplugged the phone from the charger at 7am in the morning and left for office
We did not turn off 4G data for the whole day and also had Bluetooth and location on during the drive to work playing music.
On the notification bar it shows Bluetooth is connected, 4G data is on and at the bottom it shows the phone hasn't been charged since 7am.
The Mate 8 has a smart network selection feature that detects known networks and activates its wi-fi and automatically connects to it. It also turns it off when you are out of range of a known netwok – no need to turn on wifi when you get home!
The mate 8 has been in full use all day. Bluetooth on the road, 4G data with WhatsApp, Instagram, Outlook and Location turned on. Now You see why car chargers and moving around with USB cables can actually be a thing of the past? The phone has a fast charging functionality so plugging it in for about 1 hour can get its massive battery back to 100% using its original charging kit. 
Camera & call performance
The mate 8 came with some high expectations following the p8's amazing camera antics from our last review. It has a 16MP back camera and an 8MP front camera. While the back camera didn't live up to the high standards set by the p8, the front camera has been the darling of many events we've been to with the phone. Selfies haven't looked this good since Mr. Bean introduced them decades back. Coupled with the huge battery, we were able to take close to 400 amazing photos with the front camera all day without having to look for a power bank. You will not be disappointed with the mate 8 as a point and shoot camera.
One of the downsides of the P8 was that its software kept freezing at random times while using it. With the mate 8 packing a very fast custom processor from Huawei, we did not experience this during our time with the phone. Games, applications and general phone use was fluid and responsive.  However we did not find the multiple PIN feature as was on the P8 where you could set up an alternate PIN number that when used, hides some contacts, apps , pictures and folders of your choice to keep them away from people who constantly want to have a go at your phone. Being a phone that appeals to the business user, this feature would've been great to retain. Probably Huawei will have it back with the next software update.
The custom Huawei interface where all applications are on the home screen is also very neat and simple. However being an android phone, there are 1001 applications out there to modify this experience into something that can suit you. We chose to stick with the stock appearance and were not disappointed.
The neat feature that unlocks the phone simply by touching the super-fast finger print sensor at the back works just as advertised. The position of the sensor at the back feels more natural than having it at the front.
So what?!
Our time with the Mate 8 has been amazing. The phone has the looks and the performance to back up its premium claim (by the way, you get a complimentary Huawei Card you can flash around to get premium priority service). You will not need a charger during the day. If you turn on the ultra-battery mode when you get to around 10% of charge, you can go on using the device for about 3 – 4 more hours easily. The camera will show up when you fish it out, the call quality on both speaker and headset mode are clear and crisp for the conference call user. For the office person on the go, this phone ticks all the right boxes. For the selfie loving guy, you'll be the envy of the crowd.
Written by Timothy Muinga