If you have been on TechArena the past few weeks, then you have seen our coverage of Huawei's upcoming flagship device, the P9. This phone will be launched later today. One thing that we know to be true about this smartphone is that it will come with a dual camera setup at the back. This camera will be made by the world renowned company, Leica.
Read: Its Official, The Huawei P9 Will Come with Leica Camera Components
Before we see the Huawei P9 live at its launch, there is one last image that has been leaked probably to get us excited about this phone. This new image also introduces the Leica camera that we have been hearing of.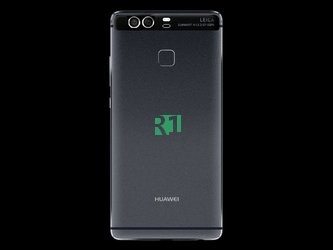 The image shows the back of the phone and as expected does not reveal much about this phone. From the back, the phone looks absolutely beautiful and the dual camera setup looks really nice and does not affect the design so much.
From the back of the phone, we can also see the fingerprint sensor which appears rectangular with rounded corners. Previous rumors had suggested that Huawei was considering a circular design for this and it looks like that it not the case.
Keep it here to be informed when the phone is officially launched and to know everything about it.
Read: Leaked Specs of the Huawei P9 Lite Show a Powerful Smartphone with an Affordable Price Tag