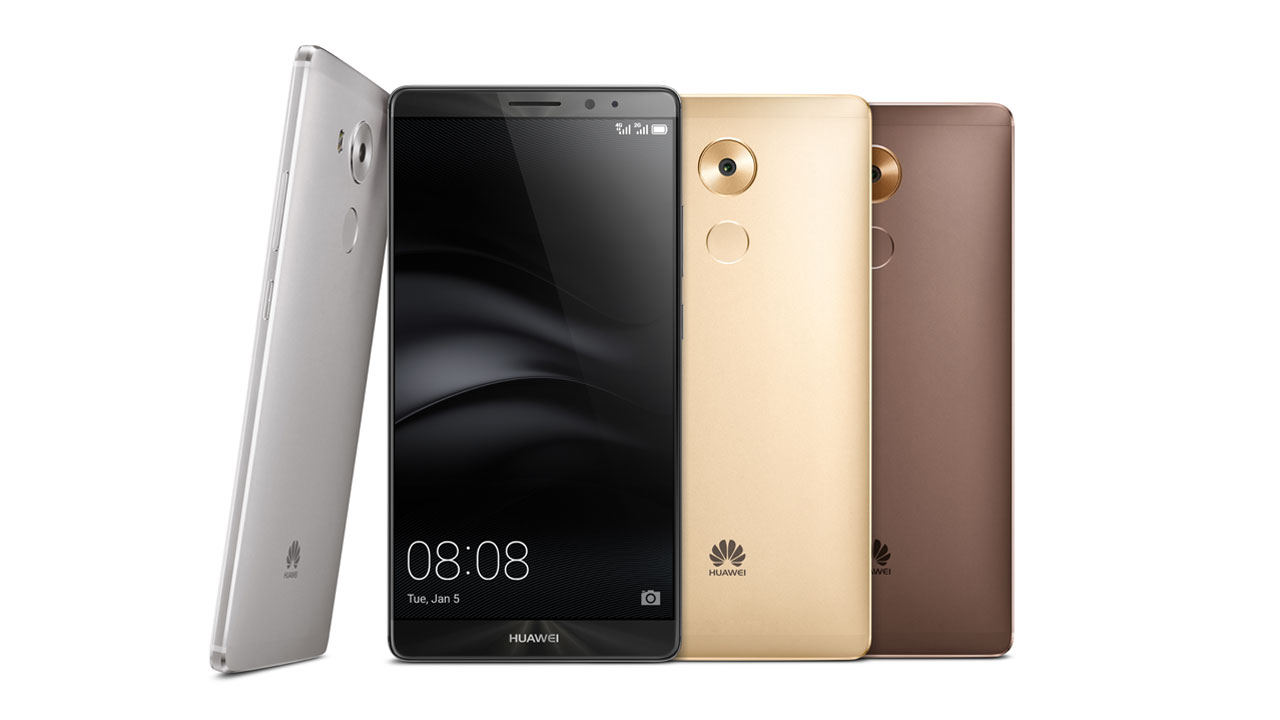 Have you been waiting for the new phablet from Huawei? If so, you may be in luck as the Huawei Mate 8 has finally been launched in Kenya. The phone was officially launched in the country earlier today and is the first smartphone from Huawei to be launched In Kenya this year.
According to Patrice Muchwe, Channel Sales Manager, Huawei Devices Kenya, despite the stiff competition from recent and new entrants in the Kenyan market, Muchwe believes that the market is still huge enough to offer quality products that meet customers' needs at competitive prices.
Huawei Devices Kenya intends to launch more devices in the coming months with a focus on high end and middle level models, open more flagship shops in key markets across Kenya, and increase engagement with retailers and wholesalers. This will aid in growing its device market share from 15% to 25% by end of 2016.

Equipped with a 4000mAh high-density battery, the Mate 8 delivers industry-leading power efficiency offering over two days of normal usage. And with rapid charging technology, the phone is able to charge a day's worth of power in just 30 minutes, which is 105 percent faster than the Apple iPhone 6s Plus. In fact, regular users can go without charging their phone for 2.36 days, and heavy users can go without charging for 1.65 days. The Mate 8 also features an advanced six-layer thermal mechanics, which allows higher heat dissipation leading to an excellent holding experience and lower power consumption.
"Using an advanced fingerprint ID, the smartphone unlocks in just 0.5 seconds, to not only reveal the screen, answer a call or silence an alarm but also provide instant access to the camera, enabling users to take a quick shoot", Says Mark Hemaobin, Head of Devices, Huawei Kenya.
The device tacks a new generation of fingerprint security with enhanced protection technology. The circular fingerprint sensor improves the effective identification area by 10 percent. In addition, the fingerprint friction ridge matching has three levels of security, providing higher protection for users. The new sensor design also increases the unlock speed by 100%.
Apart from its power and battery efficiency, the Mate 8 business and security features, Huawei Knuckle Software will let users perform certain tasks using their knuckles and its split screen mode allows two different apps to be opened on the top and bottom portions of the screen.
Featuring ground breaking hardware, the Mate 8 is the first Smartphone to run the Kirin 950 chipset, with CPU boosting power up 100 percent, GPU performance up 125 percent, and power efficiency up 70 percent vs. the Kirin 925. The device's architecture balances energy efficiency with high-end performance through 4 x A72 2.3 GHz processors and 4 x A53 1.8 GHz processors.
The Mate 8 features a refined, elegant design that highlights its beautiful 6-inch high contrast display. With a leading 83 percent screen-to-body ratio, the phone is able to stay sleek and compact without sacrificing a desired large display. The 2.5D curved diamond cut glass and aerospace grade aluminum metal are joined seamlessly, giving the device a sleek blend of beauty and practicality.
The Mate 8 supports global connectivity and more bands than any other dual-SIM phone, including 4 2G bands, 9 3G bands and 18 4G bands in 217 countries and regions with 1,334 operator settings. This makes it the perfect device for the global business traveller.
Read More: Huawei Mate 8 Specifications