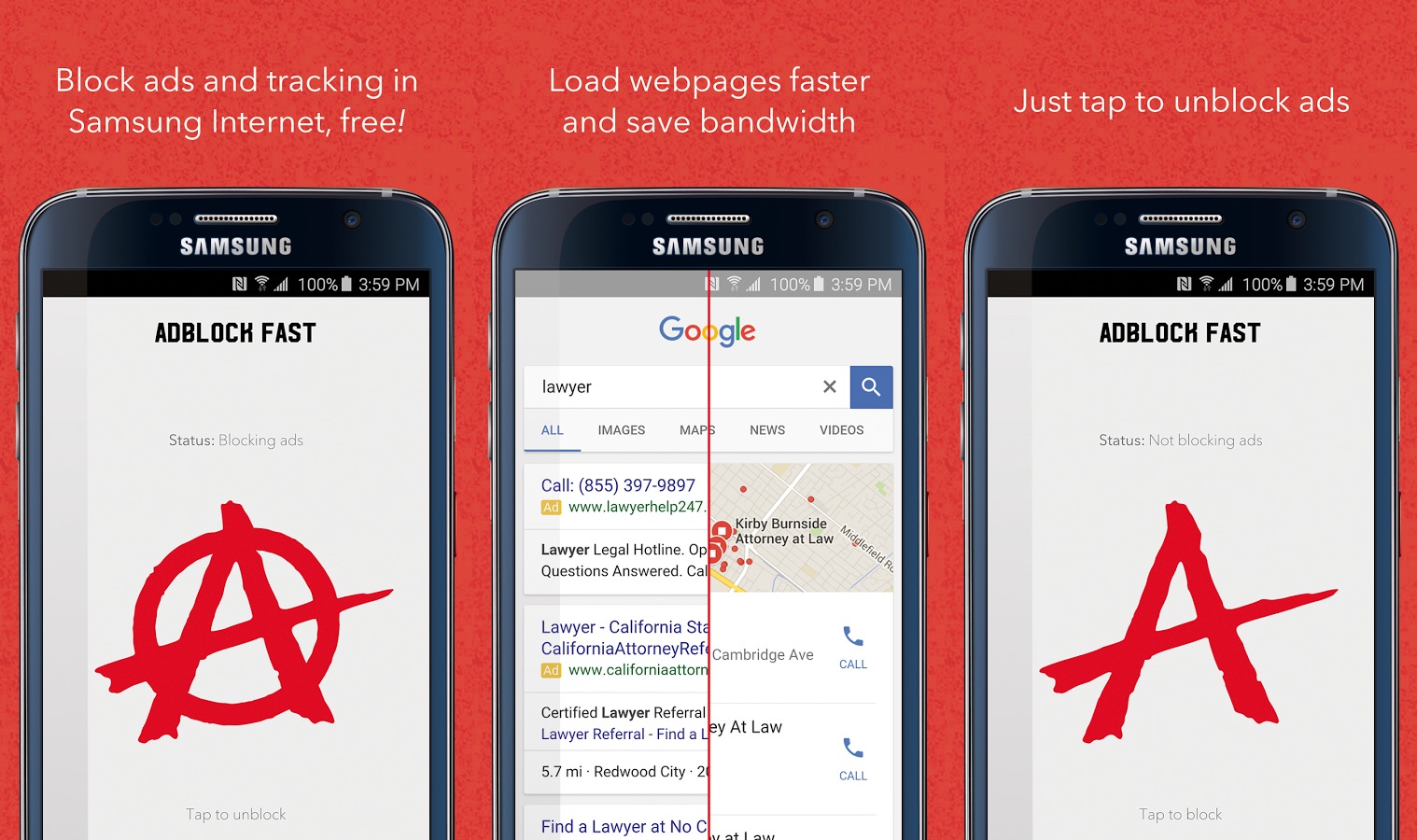 If you are fan of Adblock Fast, you may have noticed that it was missing from the Google Play store a few days ago. This was not a deliberate move by the developer but rather Google had blocked it from the store saying that it violated Section 4.4 of the Developer Distribution Agreement. This was not the only ad-blocker that was blocked from the play store, others including Crystal also had their updates blocked from the store.
After it was blocked from the play store, Adblock developers appealed and Google listed and granted them their wishes and the app is now back on the store. In a letter sent to the developers, Google stated, "We've accepted your appeal and your app has been reinstated. For the app to appear on the Play Store, you'll need to sign into your Developer Console and submit your app again."
After Adblock made its way back to the play store, Crystal also appealed and won. It is not clear why Google decided to block these apps all of a sudden as a previous agreement allowed them there if they were part of a third party browser.

Google has always fought ad-blockers as they interfere with its advertising revenue to some extent and this will not settle well with any company. This is the main reason why the company has never been a fan of ad-blockers. Google does not want to seem as being anti developers and that is why the company has been very reasonable when dealing with apps that it says violate its terms.
All in all, these apps are back on the store and that should make some people happy. Personally am not a fan of ad-blockers given that am a publisher and I make money from some of these ads, if everyone uses an ad-blocker, I will not make any money on this blog.
Read More: Google Is Waging War On Websites Fake Download Buttons