Xiaomi has been busy the last couple of days as it tries to update some of its devices to the latest Android updates. The company started rolling out Android Marshmallow update firstly to the Xiaomi Mi Note and now we are aware that it is doing the same to its flagship, the Xiaomi Mi 4.
We started hearing about these two devices getting Android Marshmallow from last month (December) so this was not a surprise, actually, the update came a few weeks late.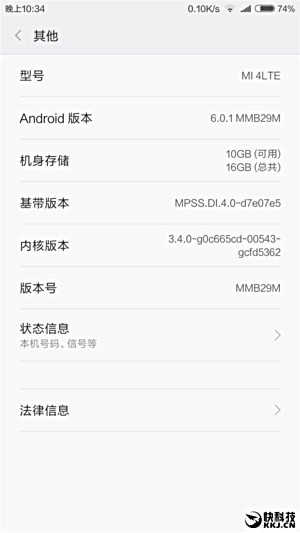 The Xiaomi Mi 4 is getting Android 6.0.1 Marshmallow which is a 100MB download with the build number MMB29M. The Mi 4 Note on the other hand will be getting Android 6.0. These are similar but slightly different updates for the two devices.

The Xiaomi Mi 4 was launched back in 2014 and came with Android 4.4.3 KitKat. It was then updated to Android 5.1.1 based MIUI 7 update in October and MIUI 7.1 earlier this month.
Read More: Xiaomi launches the Redmi 3 smartphone with impressive specs and an affordable price of $105