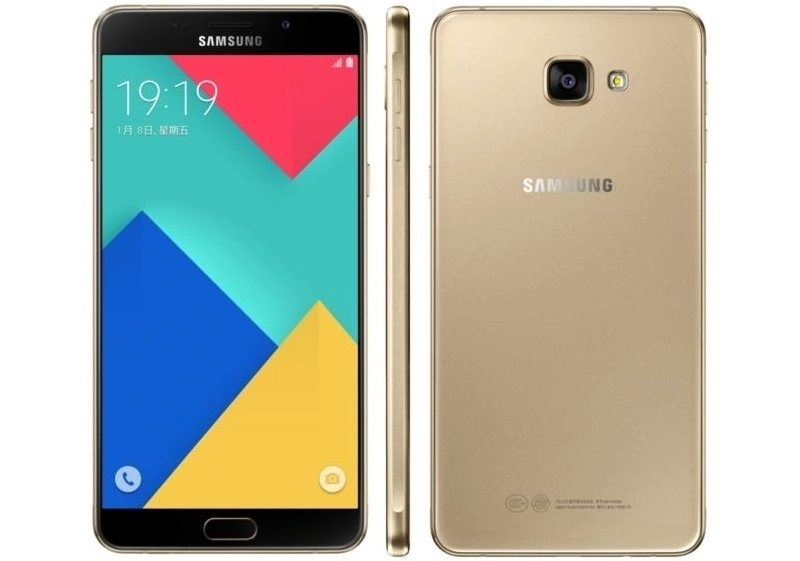 The Samsung Galaxy A9 is the most recent smartphone unveiled by the south Korean company. The phone was announced towards the end of 2015 and joins the growing list of the Galaxy A devices that are mostly mid-range and lower high end devices.  From the specs of the Galaxy A9, you can clearly see that Samsung did not spare anything as it tries to capture the mid-range market segment that has not been well captured by most manufacturers.
What made the Galaxy A9 stand out for me is its massive 6 inch display and 4,000 mAh battery. These are not features Samsung has really focused on so much.
Read More: Samsung officially launches the Galaxy A9

Samsung Galaxy A9 Specifications and Features
[table id=13 /]
As you can see from the specs above, the Galaxy A9 is a monster of a device. It definitely stands out from the crowd and especially the mid-range segment that has not had many devices that will blow your mind.
It comes with a massive 6 inch display that makes it even bigger that the Galaxy Note devices. If you follow Samsung devices closely, you already know that the first Galaxy Note device was considered to be a very big smartphone back then when most devices had displays between 3 inches and 4.5 inches. This has all changed now and with many manufacturers releasing devices with big displays, Samsung doesn't want to be left behind.
The Samsung Galaxy A9 is powered by a 1.8GHz quad core Qualcomm Snapdragon 652 processor coupled with 3 GB RAM and 32GB of internal storage space.
As for the camera, the Galaxy A9 comes with a 13MP unit at the back capable of shooting 1080p videos at 30 frames-per-second. This camera has all the good features such as LED flash, Optical Image Stabilization and autofocus. On the front, the Galaxy A9 has an 8MP camera perfect for selfies and video calls.
The phone comes with Android 5.1.1 Lollipop which can be upgraded to Android Marshmallow. Providing all the juice is a 4,000 mAh battery.
For price, the Galaxy A9 retails at around $490 (approximately Ksh 50,000 before taxes).