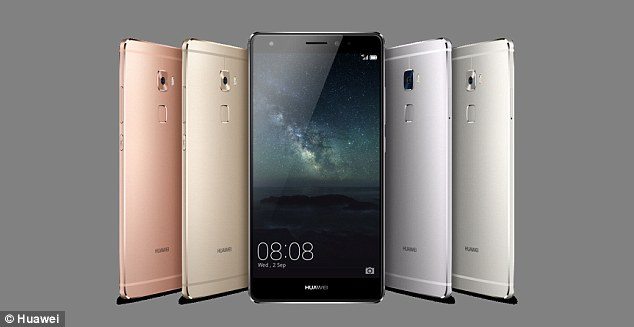 It's January and if you follow tech news, you know that the Consumer Electronics Show (CES) 2016 will start a few days from today. This event happens every year and it is where we get to see the first devices of the year that manufacturers have been working on.
The first device we may see this year will be from Huawei if all goes as planned. The company has already teased an image but did not say which device this is. The teaser image does not give much information and it says, "Rhythm x Entertainment," and this probably means that this is going to be a tablet perfect for entertainment.
Check out the image Huawei shared below.
If this turns out to be a tablet, it will be the Honor X3 tablet. We have already seen some specs of this tablet leak before so that is why it is not that wild to think that this is what the company plans to unveil tomorrow.
Some of the specs we expect to see tomorrow include a 6.2 inch display with a resolution of 1600 x 2560 pixels. It will be powered by the Kirin 950 processor coupled with 4GB of RAM and 64GB of internal storage space. As expected, it will come with Android 6.0 Marshmallow out of the box.
As for the camera, the Honor X3 tablet will have a 20MP unit at the back with an 8MP one in front for video calls and selfies.
The Huawei P9
Besides this tablet, some other sources expect Huawei to unveil the Huawei P9 at CES 2015. This is highly unlikely as the Huawei P8 a few months ago and we are expecting to see the P9 in the next few months. The earliest we should expect this phone announced is March this year.
We will keep you updated on what happens at CES and if any of these two devices in unveiled, we will let you know.
Read More: The Huawei P9 May Be Launched in March 2016