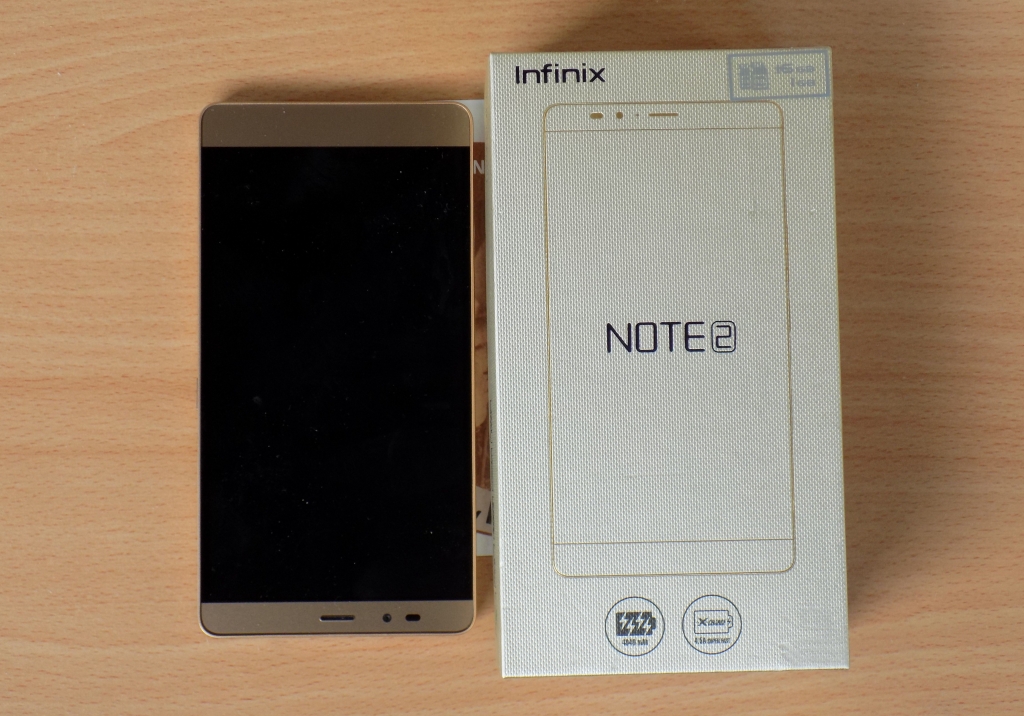 About 18 months ago, Infinix was not a well-known smartphone manufacturer here in kenya. Things have really changed for the company since then and now it is one of the company's that comes to mind when you think of the key smartphone players in Kenya.
Infinix's latest smartphone in Kenya is the Note 2. This takes over from the very successful Infinix Hot Note that was launched sometime last year. The Hot Note brought in some key features we were not used to seeing in smartphones below Ksh 15,000. Some of these include a big display and an even bigger battery.
Back to the Infinix Note 2, it goes on sale in Kenya today via ecommerce site, Jumia, and brings with it a ton of improvements at a still affordable price. I already have the Note 2 with me and thought that it will be a good idea to do an unboxing post before I do the full review in about a week or so.

Complete upgrade!
If you have used the Infinix Hot Note, then the first thing you will notice about the Note 2 is that it is a complete upgrade to it. From the size to the specifications underneath, the Infinix Note 2 has been upgraded.
Packaging
The packaging of the Infinix Note 2 is simple but still nice. I got the one with a champagne finish which looks absolutely beautiful. You have all your usual accessories except for a pair of earphones.  I don't know why Infinix decided not to include a pair of earphones as this device's big screen is perfect for watching videos and media consumption. Some things you will have in your Infinix Note 2 package include:
A USB Cable
Wall mount charger
Warranty and safety information
And the phone (of course)
So what is new?
If you are still debating if you should get the Infinix Note 2, you are probably asking yourself what is new about it. To be honest, most of the features have been upgraded when you compare it to the Infinix Hot Note.
It is bigger than before
Staring with the display, the Infinix Note 2 has a bigger 6 inch display with a resolution of 720 X 1280 pixels. This display makes the phone look a bit big and will take some getting used to before it feels comfortable on your hands. I have used a phone with a 5.7 inch display before so a 6 inch one is not that big for me.
Even though the phone is quite big, it still feels comfortable to hold thanks to its back cover that is not that slippery. Operating the phone with one hand can be a challenge if you have small hands so be prepared for that. This is where I wish Infinix included some sort of a stylus pen.
Above the display you also get LED notification lights that can be very useful for most people.
The volume and power buttons are easy to reach even with the phone's big size. They however feel a bit sturdy, I hope this will change as I continue to use the phone. Having sturdy buttons has its advantages as you do not have to worry about you pressing them when you have the phone in your pocket.
Besides the display, Infinix has a slightly bigger 4,040 mAh. if you ask me, this is the perfect battery size for any smartphone with a display bigger than 5.7 inches. This is the kind of battery that will last you the whole day without you charging it. Even though the back cover is removable, the battery of the Infinix Note 2 cannot be removed.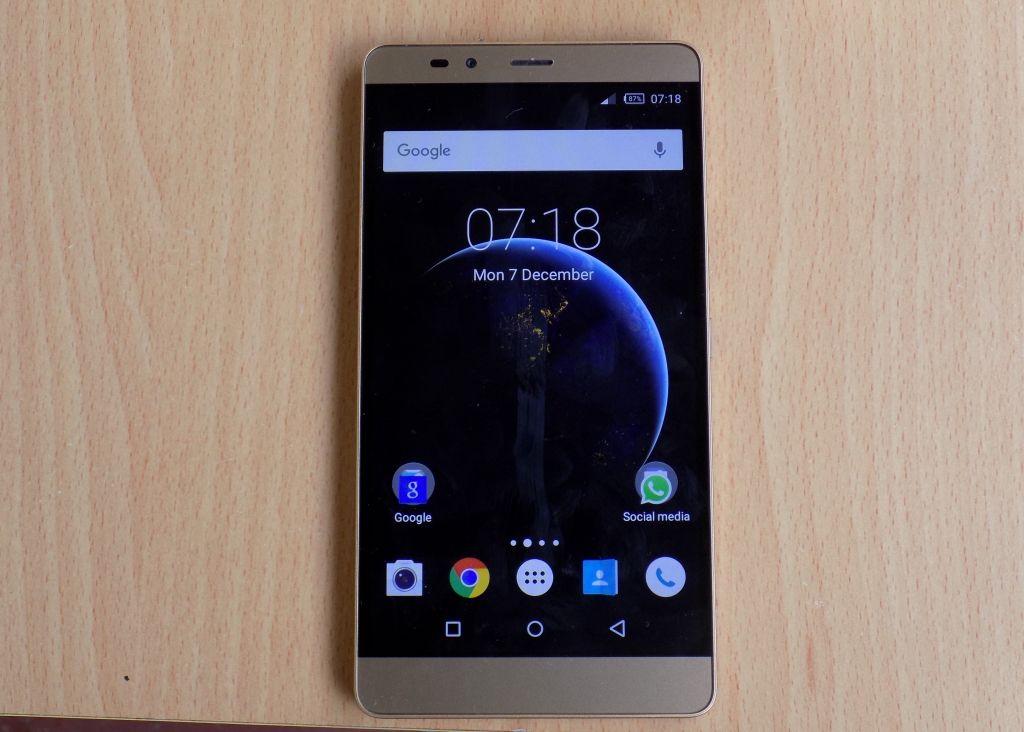 As for what it is powering the Infinix Note 2, it has a 1.3GHz octa-core processor (MediaTek MT6753) coupled with 1GB of RAM. On top of this, the phone has a Mali-T720 GPU. For storage, the Infinix Note 2 comes with 16GB of space that can be expanded further using a microSD card.
For the camera, the Infinix Note 2 has a 13MP unit with LED flash and autofocus at the back. On the front, it has a 2MP one.
I will be using the Infinix Note 2 as my main phone for the next few days so expect to see its review in about a week from today. Meanwhile, you can check out some of our other recent reviews below.
The Infinix Hot 2 (X510) Review: The Hottest One Yet
Snokor Rocket Z5000 Review: Is It Worth Your Money?
The Tecno Phantom 5 Review: Is It A True Flagship?