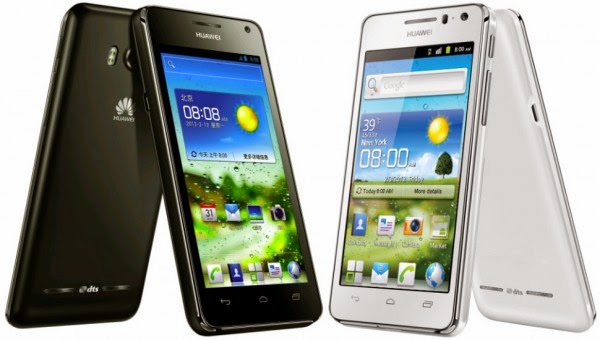 Huawei has today announced new entry level smartphones into the Kenya market. These two smartphones, the Y5C and Y360, are part of Huawei's devices meant to capture the low end market segment that at this point is dominated by small manufacturers from China.
Huawei Devices, Kenya Country Director Mark Hemaobin said, "Our deliberate approach is not only to offer quality and affordable entry-level devices like Huawei Y5C and Y360 but also high end ones like Mate S and Huawei P8 where we introduce the greatest innovation and provide full compatibility with the android."
The Huawei Y360 is the cheapest of the two and is retailing at Kshs7,999. There is a promotional offer going on at the moment where you can get it for Kshs 5,499 + 500 MB free Safaricom data bundles if you buy the Huawei Y360 from authorized Safaricom retail shops and Safaricom authorized dealers.

Read More: Huawei Has 10% Smartphone Market Share in Kenya and Hopes to Grow That To 20% by Early Next Year
The Huawei Y360 comes with a 4 inch display with a resolution of 480 x 800 pixels. Powering it is a 1.2GHz quad-core processor coupled with 512MB of RAM and 4GB of storage space that can be expanded using a microSD card.
For the camera, the Huawei Y360 has a 5MP one at the back and a 2MP one at the front. This phone comes with a very old Android version, Android 4.4.4, which am not sure if it will be updated. Providing all the power is a 1730mAh removable battery.
On the other hand, the Huawei Y5C comes with a 4.5 inch display with a resolution of 480 x 854 pixels. It has a 1.2 GHz Quad-core processor coupled with 1GB RAM and 8GB of storage space. It has an 8MP camera on the back with a 2MP unit at the front. For the battery, it has a 1730 mAh battery and will be retailing at Kshs 9,899.
Introduction of these two devices in Kenya is part of Huawei's plans to capture all market segments from entry level to the premium ones. The company currently has a market share of 10% here in Kenya and hopes to expand that to about 25% by June next year.
Read More: Huawei Opens Its First Retail Store in Kenya at Garden City Mall