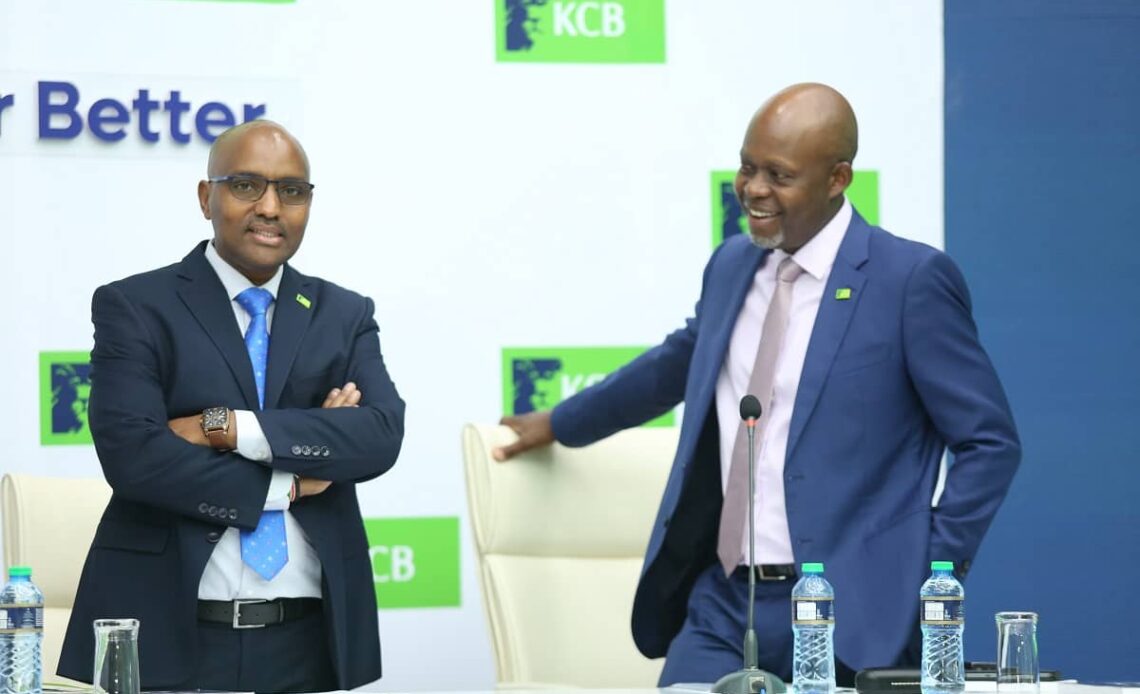 In a significant development for KCB Group Plc, shareholders have approved a final dividend payout of KShs. 3.2 billion for the 2022 financial year, marking a sustained commitment to rewarding investors. This dividend, coupled with the interim dividend declared at the end of last year, brings the total payout for the year to an impressive KShs. 6.4 billion. The approval of the dividend payment reflects the Group's robust financial performance, with a notable 20% rise in profits net of all expenses, provisions, and taxes to KShs. 40.8 billion.
KCB Group has pursued an ambitious investment strategy aimed at achieving long-term growth and enhancing shareholder value. In 2022, the Group's businesses outside of KCB Bank Kenya, including BPR Bank, KCB Bank Tanzania, and KCB Bank Uganda, contributed 17% to the Group's pre-tax profits (PBT). This figure increased to an impressive 35% in the first quarter of 2023, indicating the continued success of regional investments. Notably, the acquisition of Trust Merchant Bank (TMB) in the Democratic Republic of Congo has played a significant role in consolidating the Group's regional presence and driving growth.
During the 52nd Annual General Meeting, KCB Group shareholders also approved the appointment of two directors to the Group Board. Ms. Anuja Pandit and Dr. Joseph Kinyua have filled the casual vacancies, bringing their expertise and experience to the table. This move further strengthens the leadership team, ensuring a diverse range of perspectives in guiding the Group's strategic decisions.

The financial results for the first quarter of 2023 demonstrate KCB Group's commitment to maintaining steady growth. With a profit after tax of KShs. 9.8 billion and a robust balance sheet of KShs. 1.63 trillion, the Group has shown resilience in the face of economic challenges. KCB's success can be attributed to its strong revenue momentum, particularly in corporate and retail businesses. By focusing on delivering value and support to customers, the Bank has positioned itself as a trusted partner in navigating the tough economic landscape.
Recognizing the importance of micro, small, and medium-sized enterprises (MSMEs) in driving regional economies, KCB Group has deepened its support for this vital segment. By revising terms for key products, enhancing digitization and automation in lending processes, and deploying prescoring models, the Bank has enabled more accessible lending to MSMEs, fostering their growth and resilience.
Moreover, KCB Group has embedded sustainability in its strategy, supporting the transition to clean energy and adopting environmentally responsible practices. Through environmental and social due diligence (ESDD) screening, the Bank has screened facilities worth billions of Kenyan shillings, ensuring climate risks are accounted for in every project above KShs. 50 million. By integrating sustainable practices into its operations, KCB is not only driving positive change but also aligning with global efforts towards a greener future.
KCB Group's commitment to making a positive impact extends beyond its financial performance. Through the KCB Foundation, the Bank has scaled up programs such as 2jiajiri, which supports youth empowerment, and has strengthened its humanitarian support and education scholarship initiatives. By investing in communities across its markets, KCB Group is actively contributing to social development and uplifting the lives of those it serves.
Read: Safaricom Launches Fuliza Ya Biashara in Partnership with KCB