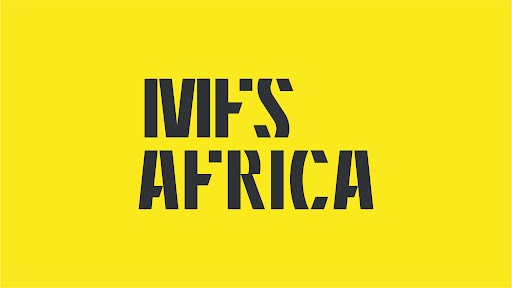 MFS Africa has emerged as the recipient of the coveted Fintech of the Year award at the prestigious African Banker Awards ceremony held yesterday, in Sharm El Sheikh, Egypt. This remarkable achievement highlights the company's exceptional role in revolutionizing the fintech industry across Africa and beyond, particularly through its innovative payment solutions that bridge the gap between nations for millions of Africans.
The Fintech of the Year accolade serves as a testament to MFS Africa's unwavering commitment to reshaping the financial landscape of Africa. The company's network of networks effectively connects mobile money providers, banks, fintech firms, money transfer operators, and enterprises, enabling seamless and interoperable transactions that empower individuals and businesses alike. This recognition reinforces MFS Africa's position as a pioneering force in the fintech sector, propelling meaningful financial inclusion throughout the continent.
Expressing his gratitude for the prestigious award, Dare Okoudjou, Founder and CEO of MFS Africa, expressed his deep appreciation and said, "We are profoundly honored to receive the Fintech of the Year award. This esteemed recognition speaks volumes about the relentless efforts and dedication exhibited by the entire MFS Africa team. Our commitment lies in building a robust payments infrastructure that will withstand the test of time, ultimately transforming the way Africans transact with each other and engage with the global economy. On behalf of the entire team, I extend our heartfelt thanks to the African Banker Awards for acknowledging our contributions to the African financial sector."

The African Banker Awards ceremony coincides with the annual meetings of the African Development Bank and seeks to acknowledge and honor exceptional leadership in the African financial services sector. This recognition reinforces MFS Africa's position as an industry trailblazer, steering the course of transformative change within the fintech landscape across the continent.
As a leading pan-African fintech company, MFS Africa continues to expand its reach and impact across the continent. With this prestigious accolade in their arsenal, the company is poised to accelerate its mission of catalyzing financial inclusion and transforming the lives of millions of Africans. By spearheading innovative payment solutions, MFS Africa not only addresses the unique challenges of the African financial landscape but also positions itself as a beacon of inspiration for fintech companies across the globe.
Now Read: MFS Africa and Access Bank partner to expand AccessAfrica remittance corridors in Africa