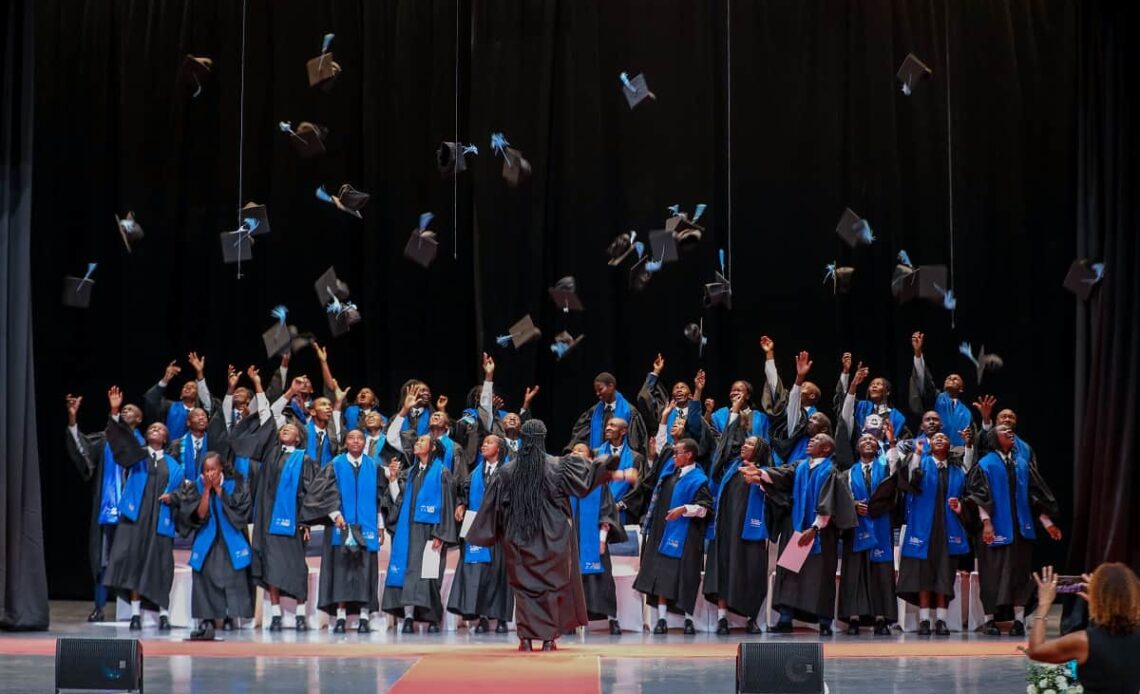 The M-PESA Foundation Academy is celebrating the graduation of its first cohort of learners from the International Baccalaureate Diploma Programme (IBDP). The Academy, committed to fostering holistic development and leadership skills, introduced the IBDP in 2020. With an emphasis on preparing students for tertiary education and beyond, this milestone marks a significant achievement for both the Academy and the graduating students.
Following their graduation, the 40 learners will embark on the next phase of their educational journey at the M-PESA Foundation Academy's Uongozi Centre. From June to December this year, the graduates will participate in programs designed to equip them with valuable skills and knowledge, ensuring their preparedness for tertiary education. Additionally, the Uongozi Centre will provide crucial career guidance, support with technical institution and university applications, and ongoing assistance until the completion of their next academic endeavors.
Mary Nyale, the Acting Executive Head of School at the M-PESA Foundation Academy, expressed her delight at witnessing the first cohort's graduation from the IBDP. Highlighting the Academy's focus on cultivating effective leaders, she reiterated the institution's commitment to providing students with the necessary leadership skills to drive positive change in society. The introduction of the IBDP curriculum aligns with this vision, offering students a comprehensive educational experience that nurtures intellectual, social, emotional, and physical well-being.

Established in 2016, the M-PESA Foundation Academy has steadily gained recognition as a premier educational institution in Kenya. Since its inception, the Academy has admitted a total of 946 students from across the country, with an additional 96 students joining in February of this year. Notably, the Academy has sponsored 133 students to study at esteemed universities in the United States, United Kingdom, and Switzerland since 2019. Furthermore, over 116 students have secured placements in local universities and technical and vocational education and training institutions (TVETs).
Read: Safaricom Appoints Fawzia Ali as Chief Consumer Business Officer