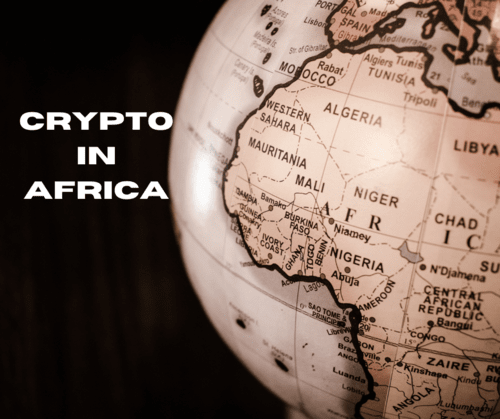 The world we live in today has transformed as a result of blockchain technology. Africa has not been excluded from this trend. The use of digital coins has grown astronomically, and people in Africa are creating their own digital currencies that are comparable to those used today. A number of nations, including Zimbabwe, South Africa, Kenya, and others, have already legalized them. Bitcoins have become the favored payment option for online crypto casinos in many African countries.
The increasing popularity of cryptocurrencies has created a demand for multiple means of accessing them, and one country that exemplifies this trend is South Africa. Among the industries that have embraced these digital currencies, casinos stand out due to the convenience and affordability of using digital currencies. Bitcoin casinos have particularly gained popularity among the youth, who view them as an opportunity to earn extra income while enjoying themselves, and as a result, more people are now learning about crypto entertainment in African countries so that they can make informed decisions in gambling and earn the most significant payouts.
This article will cover a variety of topics, including the reasons behind the rise in digital currency use, some of the applications for it, if it is legal in South Africa, and much more.

Factors leading to the increase in the use of crypto in Africa
Africa has really adopted crypto over the last few years. They are used in the payment of employees, bitcoin casinos online, and many other platforms that use crypto for payment of services. But what are the factors that lead to this increase? We have discussed them in detail below.
Transactions happen anonymously
People who want their transactions to remain private have really adopted crypto usage. This is because they are not controlled by financial institutions, meaning that the transactions are anonymous. This is one of the main reasons why there has been an increase in Bitcoin usage.
Low transaction fees
Many financial institutions impose transaction fees to make profits. For bitcoins, the transaction fees are very low and that is why people love using them, especially in online Bitcoin casinos in Africa.
Crypto transactions are fast
Fast transactions are possible, especially when compared to conventional banking techniques. Because they don't have to wait for bank clearance or approval from third parties before making payments or investing in projects, businesses may move more quickly and come to better judgments.
It is possible to send and receive crypto worldwide
Another benefit of using the decentralized currency is that it may be used internationally without having to worry about exchange rates or currency restrictions when sending or receiving money from other nations.
Transactions are decentralized
Decentralized means that there is no single entity in charge of crypto. This implies that the transactions can be carried out immediately without going via a bank or other government agency. Because the exchange is carried out directly between the two parties, it is significantly safer than a regular transaction.
They are safe
In Africa, the market for cryptocurrencies has been expanding quickly. This is mostly due to the fact that it is dependable and secure. As a result, more people will use them in their daily lives as investing in them becomes simpler.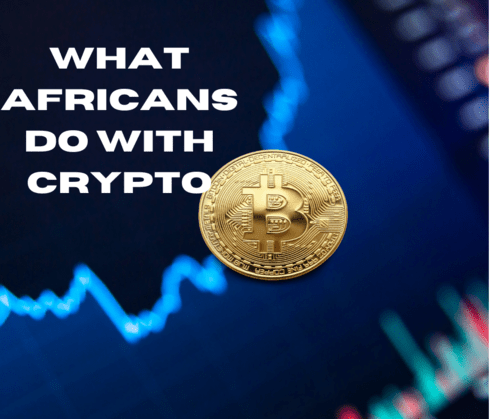 What Africans do with crypto
With the rising use of crypto in Africa, there are various areas where decentralized companies are used. Below are 4.
1. Bitcoin Casinos
Bitcoin casinos have been a major draw for crypto in Africa, where gambling is illegal. Many of these casinos are located in South Africa, Nigeria, and Ghana, but they're also popping up across the continent as more Africans become familiar with digital currency.
2. Remittance
Cryptocurrencies make sending money from one place to another incredibly easy. It is also cheaper than traditional remittance methods, which are often very expensive.
3. Stock Market Investing
Many African countries have their own stock markets, but there are only a few companies listed on them that actually do business within Africa itself which means that if you want to invest in African stocks, you have to do so offshore (and pay hefty fees). With crypto investing, though, you can just buy bitcoin or ether and hold it until an opportunity arises!
4. Payment Processing
With no central bank to control the flow of money between banks and customers (or even between businesses), many African countries have struggled with inefficient payment processing systems. Cryptocurrency solves this problem by allowing individuals to send money directly peer-to-peer using their own computers as intermediaries which makes transactions faster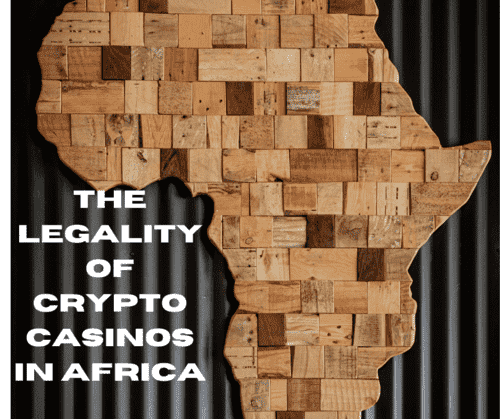 The Legality of crypto casinos in Africa
A little more than ten years have passed since the invention of cryptocurrency, a relatively new technology. It took a while for it to take off in Africa, but it is now picking up speed.
The fundamental explanation of this is likely the absence of a regulatory framework for decentralized currency in the majority of African nations. Nevertheless, several nations are still working to create the regulation.
One thing for sure about crypto casinos is how legal they are in Africa. There are many countries where it is illegal to operate such websites because they don't have licenses from local authorities; however, there are also countries where there are no laws governing them yet so they can operate freely without any issues whatsoever!
List of best crypto casinos in South Africa
There are a number of best payout casinos in South Africa.
Here are some of the best;
Cloud bet
Bc.Game
Katsubet Casino
Mirax Casino
Empire Casino
Wild.io
Lucky Block
Crypto casino games in Africa
Bitcoin casino games are video games that use cryptocurrencies rather than traditional currency. These games have been around for a while, but they are only now gaining popularity in Africa.
Among the most popular crypto casino games are;
Blackjack,
Keno
Crypto slots
Video Poker
In conclusion
The adoption of Bitcoin in Africa and throughout the world has a bright future. Its rapid, low costs and secure transactions have greatly contributed to its growing popularity. They're also anonymous, which makes it even better. It's fascinating to watch individuals shift away from traditional currencies and toward new blockchain technology.
In Africa, crypto is already being used as a means of payment for goods and services. In addition, African countries are working on blockchain-based systems that could help them leapfrog over legacy infrastructure and improve transparency in government agencies and businesses.
We believe that cryptocurrency will continue to grow in popularity in Africa, thanks to its ability to provide financial freedom and independence from the state-backed currencies of many African countries.