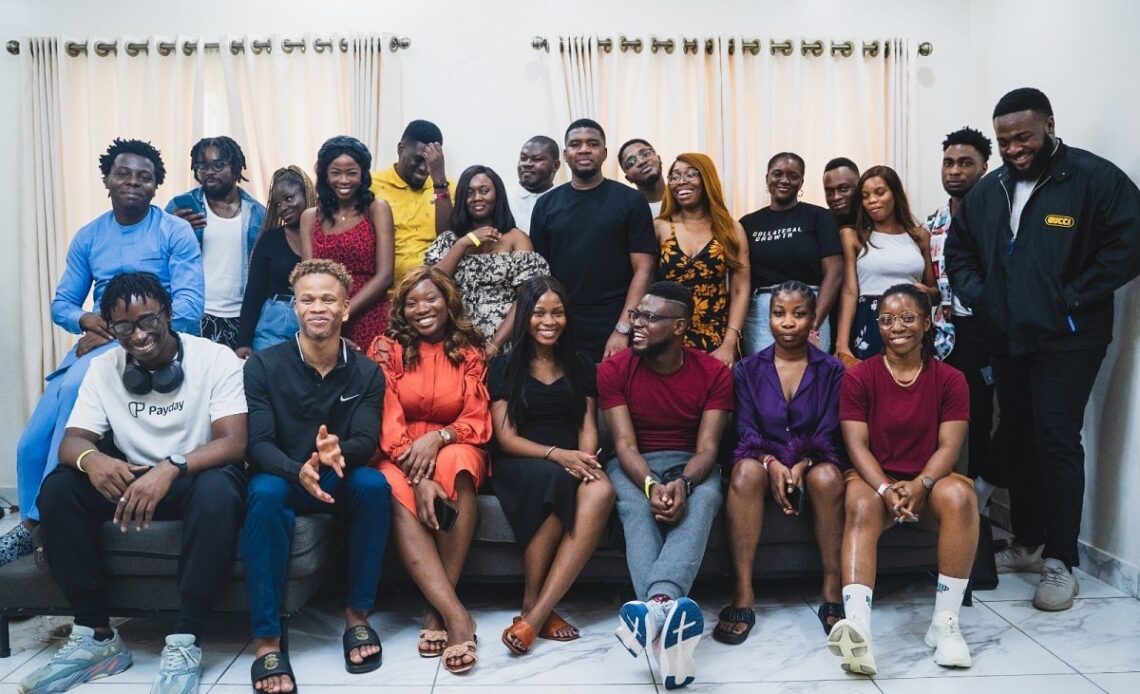 Payday has announced a $3M seed round led by Moniepoint Inc with participation from HoaQ, DFS Lab's Stellar Africa Fund, Ingressive Capital Fund II and angel investors, Dare Okoudjou, Founder and CEO of MFS Africa, and Tola Onayemi, CEO of Norebase. This recent investment has brought Payday's total investment to date to $5.1m. The funding will be used to secure operational licensing in the United Kingdom and Canada, while building out operations in the United Kingdom, where the company has recently been incorporated. It will also boost talent acquisition as the startup's team complement expands from 35 to 50 employees.
Payday focuses on supporting African remote workers, freelancers and digital professionals with frictionless, borderless payments, enabling global payment processing from over 130 countries. Launched in June 2021, Payday permits those on the continent and in the diaspora, to send and receive money in USD, GBP, Euros and 20 other currencies, allowing Africans to work remotely for international organisations, and be paid and withdraw money in the currency of their choice regardless of location. Currently operational in Nigeria, Rwanda and the UK, Payday offers its 330,000+ users virtual Visa and Mastercards, which can quickly be generated using the Payday App. Onboarding 100,000+ new users a month and processing an average of 40,000 transactions per day, Payday processes several millions in USD per day as a result of its increasing user base. In February 2023, Payday became a payment partner for Starlink, operated by SpaceX, which now enables Nigerian and Rwandan citizens to purchase Starlink routers seamlessly.
Payday aims to build a super app that enhances and simplifies the user experience for its customers. Some of its new features include global accounts, virtual USD & NGN cards, currency swaps, payment links, local bills payment, peer-to-peer transfers and the possibility to add user account information to platforms such as Deel to receive salaries in minutes rather than days. The neobank's goal is to make it easy and accessible for anyone to access their payments when on the continent, and with this new funding, they are one step closer to achieving that vision.

The recent investment in Payday is significant, as it will enable the neobank to expand its services to a wider audience. Favour Ori, CEO and Founder of Payday said, "We're thrilled that this round of funding will lay the foundation for the continued growth of our platform as we expand our services to a wider audience. This investment represents a significant milestone for our company, and we are grateful for the trust and commitment shown by our investors both existing and new. We're amped to scale our platform and reach more Africans, not only on the continent, but around the world. Our passion for empowering individuals and businesses with convenient and secure payment solutions is tangible, and we believe that this funding will allow us to do so on an even greater scale".
Tosin Eniolorunda, CEO of Moniepoint Inc said, "At Moniepoint, we're excited about the unique things Favour and the team are doing with Payday. Personally, I connect deeply with his drive, technical depth, and desire to execute. The urge to encourage that fire inspired us to want to be a part of this. More important is the alignment in our goal to provide financial happiness by addressing key payment pain points – Moniepoint with merchants and Payday with individuals. We see a potential to leverage their infrastructure to further deepen our suite of financial services for merchants, and we're looking forward to all that's to come".
Read: 14 Finalists Announced for Pitch Live at Africa Tech Summit 2023