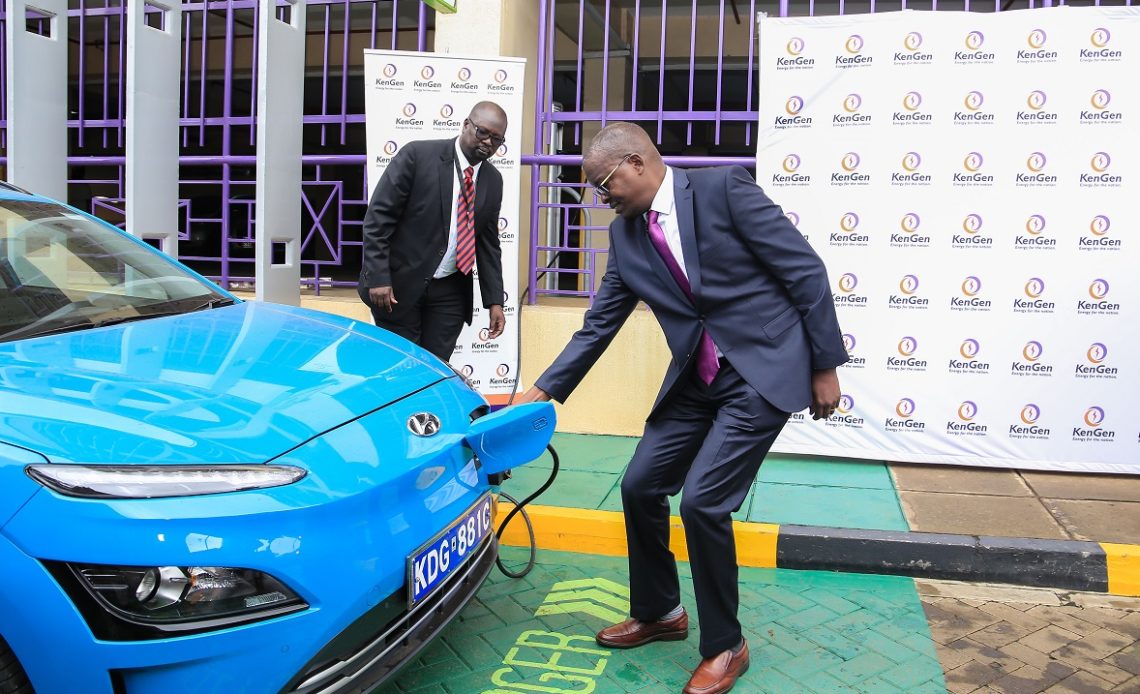 The Electric Mobility wave is on the rise in Kenya. We have seen the introduction of electric buses and motorcycles in the country in the last couple of months. Companies such as BasiGo and Roam have plans to invest in this sector as demand for EVs is on the rise. 
Kenya Power has plans to introduce electric vehicles in its fleet. The company says this is one of its key steps towards embracing clean energy as the country is moving to that direction too. 
Not to be left behind, KenGen, has plans for the EV sector in Kenya.The company has revealed that it plans to install 30 EV charging stations in Kenya next year. This number may seem low but it is a good start that might help with the shift to electric vehicles.
KenGen currently has EV charging stations in Nairobi and Naivasha and plans to add Murang'a, Embu, and Kisumu Counties in 2023. The charging stations are not currently available to the public as the energy producer is using them for internal piloting and data collection before the commencement of commercial rollout.
With today's announcement, KenGen has also unveiled its first four Electric Vehicles (EVs) in Nairobi. These include two SUVs and two double-cabin pickups to be used to collect data as the company prepares to install the extra charging stations next year.
Speaking during the launch, KenGen Acting Managing Director and CEO, Abraham Serem said, "I am glad to announce that in the next one year, we plan to roll out about 30 EV charging stations in major cities across the country. The four acquired EVs we are launching today will give the company first-hand experience and data on electric vehicles." 
"The development of e-mobility is an area that will require a multi-sectoral approach. Under the leadership of the Ministry of Energy and Petroleum and working together with key partners, we have no doubt that this transition will pick up pace faster than envisaged," said Mr. Serem.
More charging spots needed
For electric vehicles to make sense in Kenya, there needs to be many charging stations across the country. So far, this is a good start by KenGen as it might give potential owners of these vehicles the confidence they need to purchase them. A good charging infrastructure is the ultimate goal that cannot be achieved by KenGen alone. Private players need to step in. These players will do so if the demand is good and this means that we need more electric vehicles or Plug-in hybrids to take advantage of the charging stations.
Charging infrastructures can be installed in parking lots in residential and commercial areas, malls etc. Most of these premises can start with one or two charging spots and add more if demand picks up.