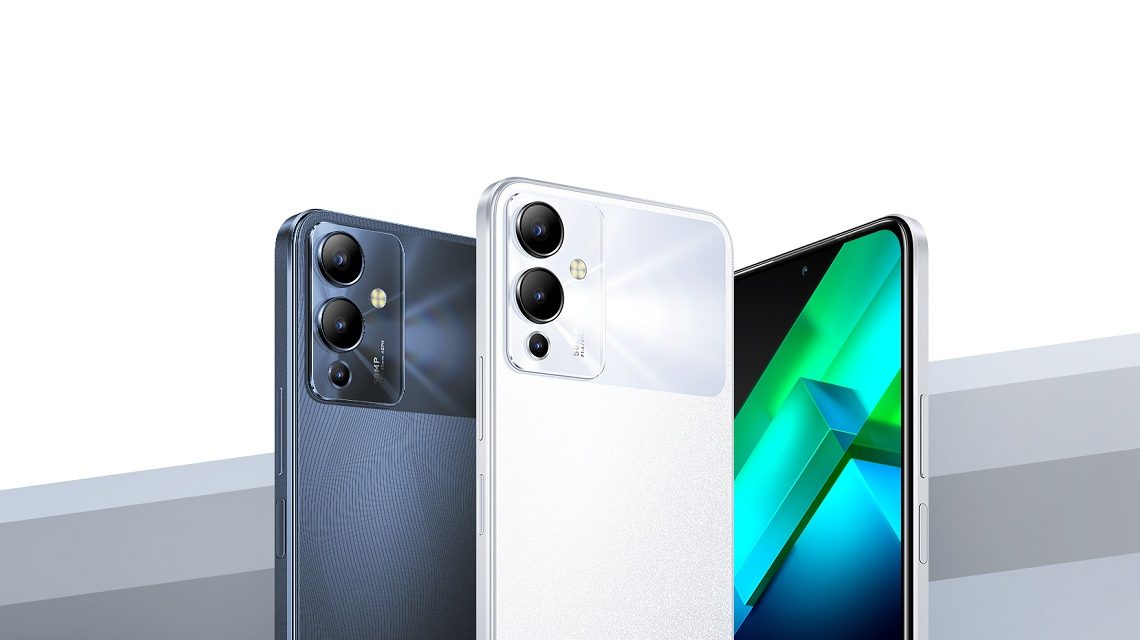 The Infinix Note 12i is one of the latest devices from the company to launch in Kenya. This phone is part of the Note 12 series devices the company launched in the country. We have already reviewed the flagship of the series, the Infinix Note 12 VIP, that you can get in Kenya for Ksh 42,000. The VIP targets a different customer base and is the company's flagship device for 2022 and hence the higher price tag.
The one thing about the Infinix Note 12i that will get your attention immediately is its price. The phone is available for Ksh 19,999. Considering what the phone has to offer, this is a good deal for a smartphone under Ksh 20,000. 
In this post, I will highlight 5 reasons why the Infinix Note 12i is the best smartphone you can get  under Ksh 20,000.
Up to 7 GB of RAM
The Infinix Note 12i comes with 4GB of RAM but thanks to the Extended RAM feature, you can extend the RAM to 7GB. This works by using the phone's internal storage space as additional RAM space to increase the total RAM available. Since this is virtual, the amount of RAM increased is not physical and can easily be adjusted depending on your needs.
7GB of RAM is unheard of on smartphones under Ksh 20,000. Having the extra RAM can be useful for certain situations when your RAM is filling up. RAM is volatile and is used for temporary storage of apps and can help your smartphone perform much faster.
When your RAM is filling up, your phone will remove those that are not used often and this means that the next time you want to access this app, it will have to load from scratch. This can be a slow process and may make the process cumbersome for multi-taskers. 
Decent Performance
The Infinix Note 12i is powered by the MediaTek Helio G85 processor. This processor offers reliable performance for day to day tasks and still keeps up when gaming. This is an octa-core processor that should easily meet all your needs. This is the same processor you will get on the slightly more expensive Tecno Camon 19. With that in mind, you are clearly getting great performance at a lower price. 
According to Infinix, the G85  pumps its GPU up to a 1GHz peak.This is good for all mobile gaming needs. You will be able to play some graphics-intensive games without any issues. You will have no issues playing popular graphics-intensive games like Genshin Impact, Asphalt 9 etc. 
Display with 90Hs refresh rate
The Infinix Note 12i comes with a 6.82 inch display with a resolution of 720 x 1640 pixels. This display has a 90Hz refresh rate that makes for smooth scrolling. You can set the refresh rate to 90Hz, 60Hz or let the phone choose the appropriate refresh rate depending on your usage.
Besides the refresh rate, the display has a 180Hz touch sampling rate. This should be good for gamers who may appreciate the high touch sampling rate as it provides smooth transitions.If you are not aware, a touch sampling rate is the number of times a display can refresh itself to register a user touch input in one second. For this case, it will look for the user's touch input 180 times in a second. Think of this when gaming where you may need to touch the different parts of the display multiple times. 
Camera Performance
The Infinix Note 12i has a 50MP triple camera setup at the back. The back camera promises professional looking night shots that are unmatched for a phone under 20k. When taking photos at night, you normally have to deal with grainy shots but this is not something to worry about with the Note 12i. You get a large Image sensor and large pixel size to ensure your photos look incredible. 
Selfies are also guaranteed to be good. The 8MP sensor at the front is capable of taking very good shots. The portrait mode is quite good for a smartphone under 20k.
Big Battery and charger
No one wants to have a smartphone whose battery they have to charge after using for a few hours. This is where a battery such as the 5,000 mAh one on the Note 12i stands out. With this battery, I can comfortably use the phone for an entire day without worrying about it running out of charge.
A 5,000 mAh battery takes time to fully charge and to help with that, the Infinix Note 12i supports 33W fast charging. This can save time as it speeds up the charging process.