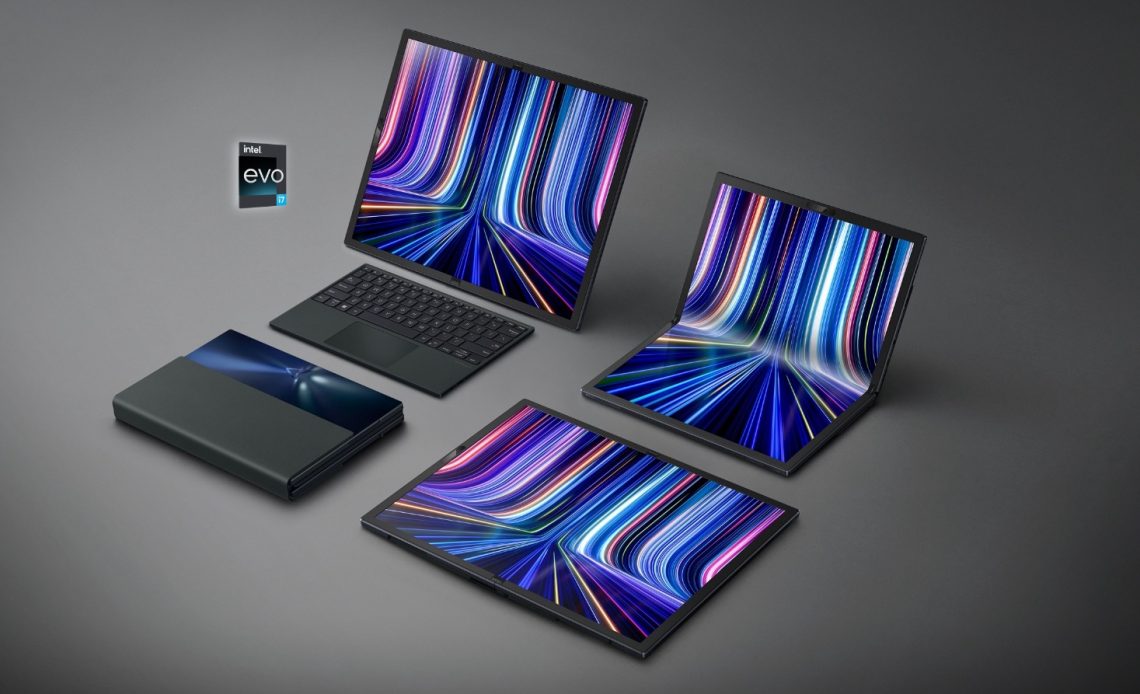 ASUS has announced the much-anticipated Zenbook 17 Fold OLED (UX9702) virtual launch event, where it will reveal the design story, specifications, pricing and availability of this groundbreaking 17.3-inch foldable OLED laptop. The event will also announce details of the ASUS booth at the upcoming IFA 2022 trade show in Berlin, Germany. 
This remarkable laptop, which has impressed the world with its versatility, originality and ingenuity since it was first presented at CES 2022, is now ready for general release. The roll-out schedule will be detailed at the event.
The virtual launch event will take place on August 31, 2022, at 2.00 p.m. (CEST), and the ASUS IFA Booth will take place from September 2 – 6, from 10.00 a.m. to 6.00 p.m. daily. The ASUS IFA 2022 exhibition booth will be located in the Messe Venue, Hall 11.2 (Berlin ExpoCenter City, Messedamm 22, 14055 Berlin, Germany).

To build Zenbook 17 Fold OLED — the world's first 17.3-inch foldable OLED laptop — ASUS engineers worked to develop a one-of-a-kind form factor. Its unique design allows two configurations of the OLED display in a single device: a large 4:3 17.3-inch 2.5K touchscreen that folds in the middle to create two seamless 3:2 12.5-inch 1920 by 1280 displays. When combined with the full-size ASUS ErgoSense Bluetooth® keyboard and touchpad, the folding design allows multiple usage modes — Desktop, Laptop (with Bluetooth keyboard), Laptop (with virtual keyboard), Tablet, Reader and Extended. This unique form factor offers never-before-seen versatility, making it a truly unique and desirable device.
Zenbook 17 Fold OLED, along with other ASUS and ASUS ROG products, will be available for hands-on demonstrations at the ASUS IFA 2022 booth. The products available in the booth will include the latest consumer, commercial and gaming products from ASUS and ROG, delivering a wide perspective of our latest groundbreaking innovations, technologies and products.
You will be able to join the launch event at https://www.asus.com/event/asus-events/ifa/ .
Read: Asus Vivobook Pro 14X OLED Review: Powerful Laptop for creators!