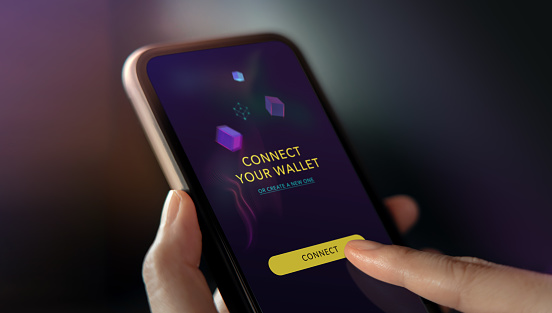 What does the future hold for eCommerce? Find out here!
Web 3.0 is an emerging technology that will change how we interact online. If you have been following up with the latest trends in Technology, terms like Metaverse, NFTS, and Web 3 are something you should pay attention to in 2022 and beyond. As of the writing of this article, It's already being used by companies like Amazon, Google, and Facebook to create new products and services.
Mobile will continue to dominate
The internet has been evolving since its inception. In 1994, Tim Berners-Lee created the first website, which allowed people to share information via hyperlinks. Since then, the internet has evolved into a global network connecting billions of devices. Now, the next generation of the internet is here. Web 3.0 is a new platform allowing users to access data directly from the device.
Since 2018, mobile commerce has accounted for more than half of all retail sales. This trend will continue through 2022 as consumers increasingly use smartphones and tablets to shop.
The rise of AI
Artificial intelligence (AI) has been making headlines lately because of its potential to transform industries. It's also being used by retailers to improve customer service and streamline operations.
In the future, we'll be able to use our voice commands to order items from retailers without ever having to leave our homes. We'll be able to chat with friends and family using video calls instead of text messages. And we'll be able to shop for goods and services at stores explicitly built for us.
More personalization
AI will continue to play an increasingly important role in retail as more companies adopt it. In fact, according to a recent report from IBM, "by 2022, AI will become the primary driver of business decisions across every industry." Retailers who use AI to make personalized recommendations and provide better customer experiences will increase sales.
More data collection
As consumers become more aware of how much data retailers collect, they will demand more control over what happens with their data. This means retailers need to rethink their approach to managing data. They should focus less on gathering as much data as possible and instead use AI to help customers find products and services that meet their needs.
More automation
In the past, retailers would use big data to identify trends and patterns in customer behavior. Then they would try to predict where those trends were going based on historical data. Now, however, retailers are starting to use artificial intelligence (AI) to automate some of these processes. Instead of relying on humans to analyze large amounts of data, AI systems can do it themselves.
Read Also:The Web 3.0 Revolution Has Begun; How Will it Impact Your Business?