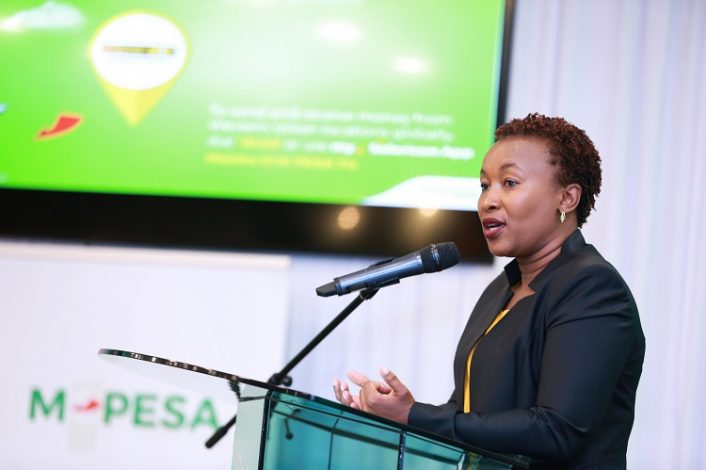 Sylvia Mulinge is leaving Safaricom this September to pick up her new role as the CEO of MTN Uganda. She is currently Safaricom's Chief Consumer Business Officer, a position she has held since July 2021.
Sylvia joined Safaricom back in 2006 and has held various senior roles over the years including the General Manager Enterprise Business Unit and Director Consumer Business Unit before assuming the role of Chief Customer Officer in 2018.
Safaricom has confirmed that her last day at the company will be 30th September 2022.

As Safaricom made this announcement, MTN Uganda also confirmed that Sylvia will be joining the firm  effective October 1, 2022. 
"I would like to welcome Sylvia Mulinge to MTN Uganda. I believe that her experience will be beneficial to MTN, particularly given her alignment to our strategic intent of leading digital solutions for Africa's progress. The Board is confident that Ms. Mulinge will continue the work of growing the Company as a leading provider of telecommunications and digital solutions." said Mr. Charles Mbire who is the Chairman of the Board of Directors at MTN. Sylvia will be replacing Mr. Wim Vanhelleputte whose tenure ends on July 31, 2022.
In a statement, Safaricom CEO Peter Ndegwa said, "Sylvia is a champion of Digital Transformation, Sylvia is a purpose-led and impact driven business leader. She has lived the Safaricom Purpose of Transforming Lives of our customers using technology as an enabler of positive change."
At this point it is not clear who will be replacing Sylvia at the Telco. Sylvia's departure announcement comes about a month after it was announced that Kris Senanu will also be leaving Safaricom too. 
Read: Want to buy a smartphone? Here are the best Safaricom Open day deals on Masoko