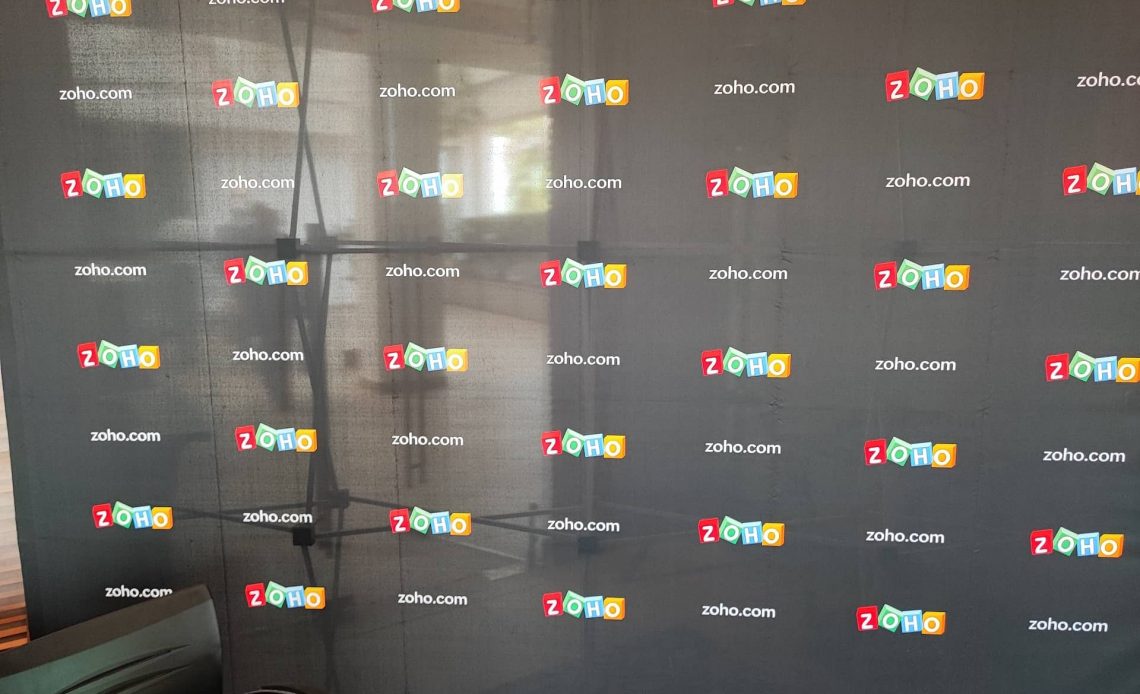 Yesterday, Zoho introduced the Zoho Africa digital enabler package in Kenya. This is the most affordable package from the company and is available as from today for Ksh 585 per month. With this package, users get 10 apps in one package. Ksh 585 represents a 50% discount from what the company normally charges, Ksh 1,170.
According to the company, the Zoho Africa digital enabler package is meant to get companies started immediately without any hurdles. 
The 50% discount is available for the next three months as the company is trying to get more people to use its products. 

With this price, user get:
Zoho Workplace (standard edition): a unified platform that brings together collaboration, productivity, and communications tools and integrates them into other business processes. The apps included here include secure business email (Zoho Mail), team chat (Zoho Cliq), and online office suite (Zoho Writer, Zoho Sheet, Zoho Show, and Zoho WorkDrive), video conferencing (Zoho Meeting), an enterprise townhall (Zoho Connect), AI-based search (Zia Search) and other security and administrative tools. According to the company, Zoho Workplace is its most popular product in Kenya so far.  
Bigin (premium edition): Bigin, a pipeline-centric CRM, was designed specifically to help MSMEs keep track of their customers and improve customer relationships without having to worry about high costs or complicated features. Bigin integrates with popular third-party business apps, such as Google Workspace, Microsoft 365, Zoom, Mailchimp, etc. 
Zoho Invoice: With Zoho Invoice, businesses can create and send customised invoices, manage multiple projects, track time, and bill customers accurately. Zoho Invoice is available for free, globally.
Zoho's growth in Kenya
Zoho has seen impressive growth in Kenya ever since setting up. The company says growth in 2022 in Kenya stands at 47% which is above industry average. Kenya is fastest growing in percentage among the top 3 markets in Africa, the others are Nigeria and South Africa. 
"As part of 'transnational localism' strategy where our growth is underpinned with that of the region, we bring our global expertise to support the creation of self-sufficient economic clusters," said Veerakumar Natarajan, Country Head for Kenya, Zoho Corp. "In 2020, we started out in the country by offering our products in Kenyan Shilling at a price lower than our global rates to make it easier for Kenyan customers to avail the products without worrying about fluctuating exchange rates. We have been hiring locally to serve our customers, even as we continue to grow our partner network. Now, as a continuation to our commitment to the country, we are launching the Zoho Africa Digital Enabler package, which is designed to provide small businesses a segue to digital transformation."
With the launch of the Zoho Africa digital enabler, it expects even bigger numbers this and next year. They will also be opening an Office in Kenya soon as they already have the staff to handle local operations. 
"For small businesses, enterprise technology is prohibitively priced and inaccessible," said Natarajan. "We want to remove the technology adoption barrier and help them kickstart their digital transformation journey, that will in turn help them stay nimble and quickly adapt to changing market conditions. The products are available at a fixed local price, which is beneficial for businesses in the current turbulent economy. We hope that Kenyan businesses will avail this package and fast-track their growth by leveraging cloud technology."
Read: Zoho unveils a unified platform driving business growth and improved customer experience