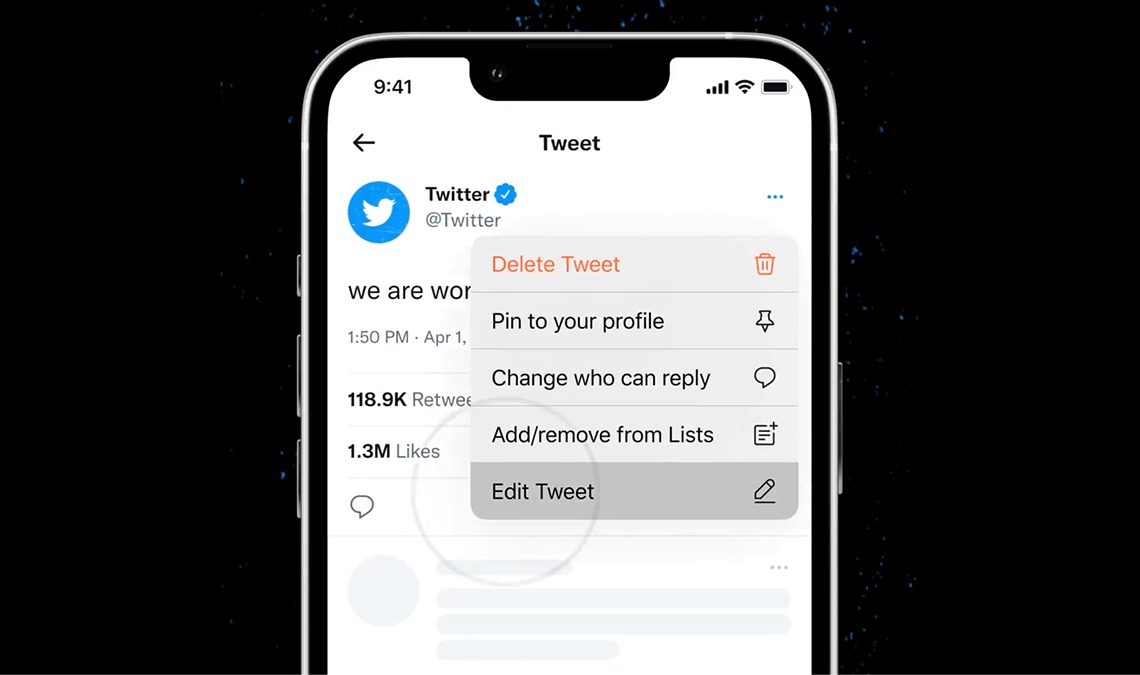 Twitter has confirmed that it is working on an edit button that will be added to the platform soon. The company said that it has been working on and testing this feature since last year but hasn't finalized that yet. The feature will roll out soon starting with Twitter Blue members in the coming months.
At the moment, the undo option is what comes close to an edit button on Twitter. This feature is currently available to Twitter Blue subscribers. These are users who pay an additional fee for extra Twitter features.
Since the undo feature is limited to Twitter Blue users, the edit button might be available exclusively to them. This has not been confirmed yet but might or might not be the case. Twitter has not shared much about how this feature will work so we don't really know much about it at this point. There are quite a number of users who have been requesting for this feature so I am sure they will just be happy to have the option in the end.
In a statement, Jay Sullivan, Head of Consumer Product, Twitter, said:

We've been exploring how to build an Edit feature in a safe manner since last year and plan to begin testing it within Labs in the coming months. Sharing a few more insights on how we're thinking about Edit button. Edit has been the most requested Twitter feature for many years. People want to be able to fix (sometimes embarrassing) mistakes, typos and hot takes in the moment.

They currently work around this by deleting and tweeting again. Without things like time limits, controls, and transparency about what has been edited, Edit could be misused to alter the record of the public conversation. Protecting the integrity of that public conversation is our top priority when we approach this work. Therefore, it will take time and we will be actively seeking input and adversarial thinking in advance of launching Edit. We will approach this feature with care and thoughtfulness and we will share updates as we go.
Read: Twitter Shops; Shopping Made Easier on Twitter